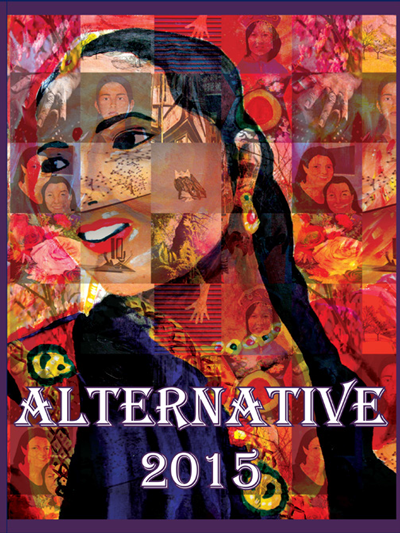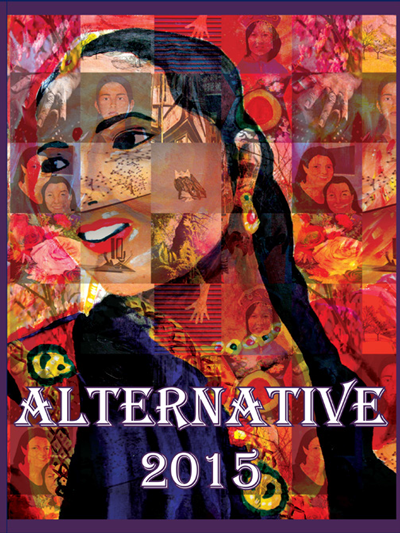 The annual Literary & Fine Arts Festival launched April 20 with the unveiling of the student literary magazine The Alternative.
The magazine, edited by digital arts major Monica Bolton, features poems, short stories, essays and art by Eastfield students. It will distributed at festival events and on Et Cetera newsstands. 
Events, sponsored by the Arts & Communications Division, continue April 22-24.
The highlight is Thursday's Arts in Action featuring Jazz Under the Stars along with demonstrations by Eastfield students in dance, theater, drawing, set design and other arts.
This event will also launch The Arts Collective, a umbrella for Eastfield's visual and performing arts, and raise money for a news arts and literature scholarship.
— From staff reports
Literary & Fine Arts Festival Events
Wednesday, April 22
→ League for Innovation Student Literary Competition Awards
10:10 a.m. in G-101
→ SoFresh Student Juried Art Exhibition Reception
11:15 a.m. in Gallery 219, F-219
→ Vocal Recital
12:30 p.m. in F-117
→ Dance Preview
1:30 p.m. in the Lower Courtyard
→ Unplugged: Guitar Concert
7:05 p.m. in F-117
Thursday, April 23
→ International Tea Time
11 a.m. in G-101
→ Artists Linda Lopez and Mathew McConnell
1:00 p.m. in G-101
→ The Arts Collective Arts in Action featuring Jazz Under the Stars
5 p.m. in the Lower Courtyard
Friday, April 24
→ Josh Rose Comics
10:10 a.m. in G-101