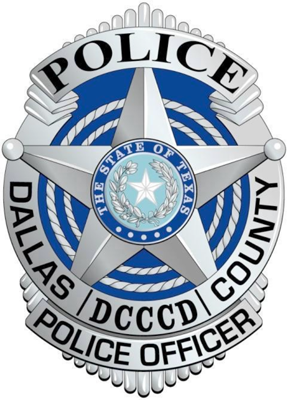 By J. Gomez and Caitlin Piper
Eastfield police and administrators have changed some security procedures and plan for additional alterations in light of recent violent incidents on and around campus.
Police Chief Michael Horak will lead a safety forum at 1 p.m. today in S-100/S-101. The public forum will provide details for new safety measures that have already been implemented as well as changes that are currently under consideration. Input from students, faculty and staff is encouraged.
Assistant to the President Sharon Cook is concerned by the recent string of crimes, but remains confident that safety is a top priority for the college.
"When you have 15,000 students and over 400 full-time faculty and staff and another 400-600 that are part-time faculty, we are a community, and as a result, we want to take care of our community," she said. "We think it's important to foster a relationship of concern and safety and make sure that our students know it is important to us."
Eastfield student Brandon Cullen says awareness of your surroundings and resources can mean the difference between a secure campus and a potentially dangerous campus.
"Generally speaking, this is a fairly safe campus, but the way these buildings are set up could be very secure or it could be a death trap, the right circumstances pending," he said. "Being aware of what's around you and the services available should help keep crime down."
Student Katie Hornsby says no place in the world is truly safe, but that everyone should be actively working to make the campus secure because it is the only guaranteed way to minimize crime.
"Even if they employ 10 more or 20 more policemen, they cannot be at every single inch of this campus every single time, so it's kind of our responsibility to make sure the campus is safe," Hornsby said.
Cook says the college's goal is to increase safety for everyone on campus.
"Our number one concern is for students and staff," she said. "Not the staff, not the students, but the students and staff. This is very unusual for us to have these incidents in one semester. This has affected all of us because we know this is not the usual and, as a result, we are doing all we can to make sure we can learn from these incidents that have occurred."