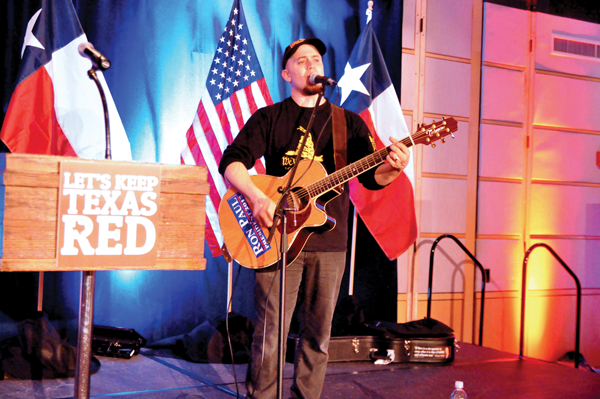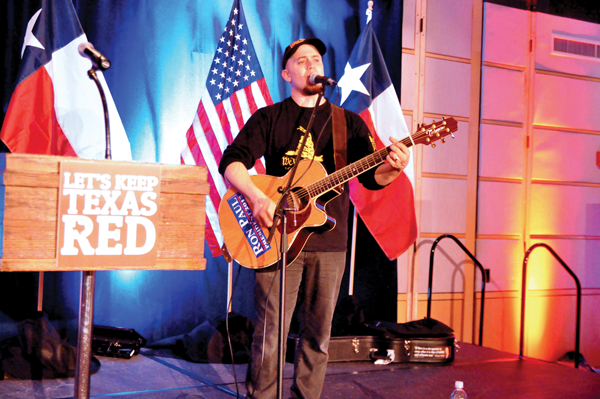 By Robert Burns and Parker Ward
Even as former Attorney General Greg Abbott — a known defender of current Texas voter identification laws — declared victory in the 2014 Texas gubernatorial elections Tuesday, voters were asking questions about the status of voter ID legislation.
Under current legislation, every voter must show an approved ID card when checking in at a polling place. According to the Texas Secretary of State's website, acceptable forms of identification include driver's licenses, state-issued ID cards, concealed handgun licenses and military ID cards.
Critics believe these laws are unconstitutional and prevent otherwise able voters from voting.
"When you talk about making people prove who they are to exercise a constitutional right, to me it seems a little excessive," said Cecilia Morgan, an attendee at the 2014 Democratic election night watch party. "We don't have a problem with fraudulence; we have a problem with getting people to actually vote. And that's what we should be focusing on."
Some voters have discovered that even approved forms of identification are not always accepted at the polls.
"I'm a 20-year retired Marine veteran," said Spenser Robertson, another attendee. "I used my retired military vet ID and I was denied at the polls. I used my VA identification, which is a federal ID, and that wasn't acceptable either. I used my concealed handgun license, and I was able to vote with that."
Others feel the laws are necessary to prevent voter fraud.
"I don't find any problems with it," said Wendy Davis supporter Shela Larson. "It's only to protect you so that someone doesn't steal your identity and go voting from poll place to poll place."
Eastfield sociology major Maddison Johnson agrees, claiming it will make the polls more secure.
"I think that requiring an ID for voting is a smart idea you don't know if who they say they are is really them," she said. "It gives people the safety of knowing who is in the room."
Some Texas residents believe the laws should be changed to resemble previous voter ID laws.
"I've been voting since the day I turned 18," said Democratic election night watch party attendee Lola Winder. "My first election was Jimmy Carter. We lost, but we never had to have an ID to vote. All you needed was your registration card and that's the way it should be."
According to a 2011 state estimate, more than 500,000 registered voters do not pass the requirements to register in Texas polling areas. A Corpus Christi federal judge found the law unconstitutional earlier this year, but the U.S. Supreme Court ruled that Texas should leave the law unchanged until after the November elections, allowing ample time for appeals to proceed.
      — Carolina Catalan and and Jesus Acosta contributed to this report