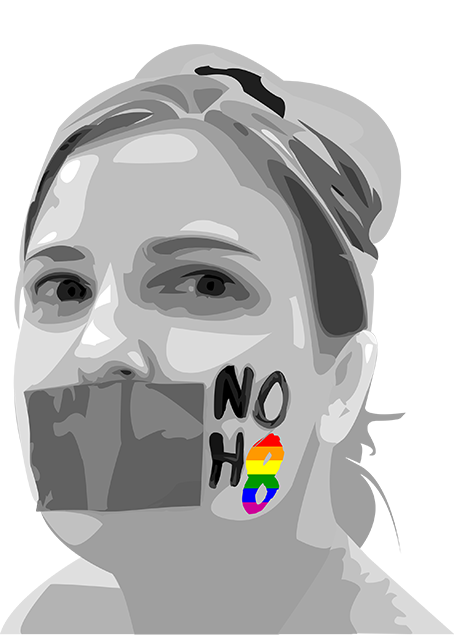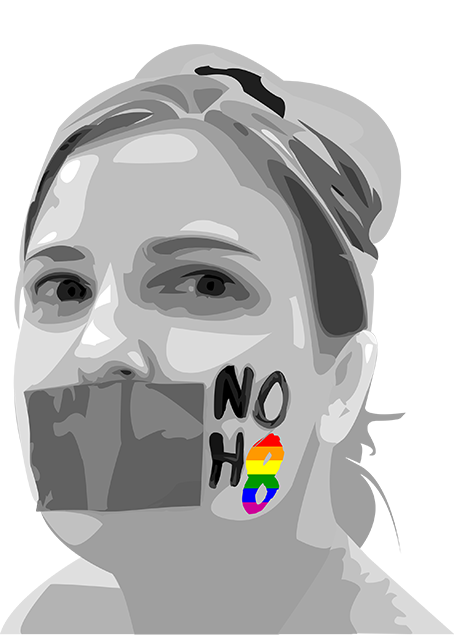 Within the past few years, the world has seen professional athletes, CEOs, actors, politicians and musicians come out of the closet. Some say it is a sign that times are changing.
"I definitely think that things are turning for the better," said Larry Macklin, a part-time academic advisor.
Macklin has been working on a study of lesbian, gay, bisexual and transgender groups on two-year and four-year colleges campuses. He believes having openly gay figures in pop culture is helping America become more open-minded toward the LGBT community.
"10 or 20 years ago, there were hardly any gay figures in pop culture," Macklin said. "Being gay then was considered a sin or even a crime. Now, you have openly gay football players. Everything is turning around and now you have people on TV you can look up to and tell yourself, 'It's OK to be gay.' "Eastfield's Gay-Straight Alliance held a NOH8 event Oct. 22 where members of the club painted the iconic black and red logo on to students' faces. The NOH8 campaign is one of many initiatives created in recent years to combat bullying of people with gay lifestyles.
The attitudes surrounding the LGBT community have seen a major shift in the 2000s. According to a Gallup poll, only 27 percent of Americans supported gay marriage in 1996. In 2014, the number has increased to 55 percent.
In 2012, Barack Obama came out in support of same-sex marriage, making him the first president to do so. This year, a U.S. Supreme Court decision to refuse hearing appeals from states that wanted to defend gay marriage bans ultimately made it legal in over 30 states.
"Politicians understand that there is a need to recognize our community and that our vote does count," said Elizabeth Webb, former Eastfield student and member of the Queer Alliance at UNT. "You have politicians that are out and want to give the LGBT community a voice."
Along with politicians, the heads of Fortune 500 companies are also coming out. This month, Apple CEO Tim Cook announced that he was not only gay, but also "proud to be gay."
"That's pretty big," Webb said. "He's been running this multi-million dollar company, and yet he felt it important to tell the world he was gay. I think that speaks volumes for the younger generation. Students who are working their way through college can see that this guy has a degree and is in a big business and is not afraid to be openly gay."
Macklin said the younger generation has had a major impact on the way our society views the LGBT community.
"You have more young people coming out and speaking out against intolerance towards the gay community," he said. "The younger generation is more accepting and you can see that in groups like the Gay-Straight Alliance and Queer Alliance."
The current generation grew up with TV shows such as "Will and Grace" and "Queer as Folk," openly gay celebrities such as Neil Patrick Harris and Ellen DeGeneres and the NOH8 campaign. So it is no surprise to Eastfield's Gay-Straight Alliance president Micaela Rojas that the youth of today have an easier time coming out or accepting gay relationships.
"Things have changed so much," she said. "Of course, you still run into people who have nothing nice to say, but not as much as there used to be. It's more of the older generation that has trouble accepting that things are different now."
Although Rojas believes the older generation may be more stubborn, Webb said it is all a matter of who you talk to.
"There will always be that old way of thinking, but not everyone is the same," she said. "When I came out to my grandma, she had no problem with it and actually supported me through it."