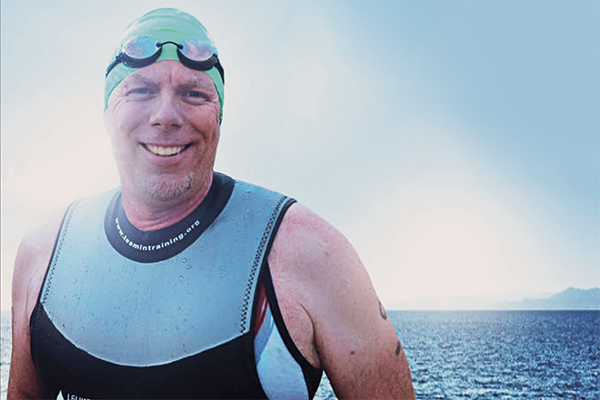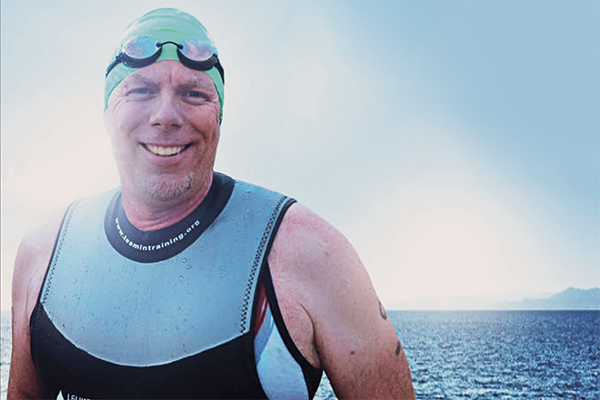 By Braulio Tellez
Even in his final days, sick and losing his fight with cancer, philosophy and religion professor John Wadhams refused to give up teaching.
Interim dean of social sciences Mike Walker said that while in the hospital, Wadhams wanted to continue teaching and tried to come up with ways to stay in the classroom.
"He kept telling me to not take him off of the schedule, and I told him that I wouldn't even dream of it," Walker said.
Confined to a bed, Wadhams suggested setting up cameras around the hospital room and lecturing his class via Skype.
"He was wonderful like that. He loved teaching and he loved this college," Walker said at Sept. 4 memorial service. "And what he loved about it was you all."
Wadhams, a philosophy and religion professor who taught at the college for 14 years, died Aug. 26.
He previously served as president of the Faculty Association. He was 60.
Wadhams was born Oct. 22, 1954, in Pelham, N.Y. He was survived by two sons, four daughters, two grandchildren and one sister.
During his tenure at Eastfield, Wadhams put together an ethics debate team that competed in Ethics Bowls, a college bowl style competition with ethics-based questions.
In 2003, the team won the south central Texas regional and went on to the national finals.
Former dean of social sciences Richard Cinclaire says that the ethics debate team and the drive that Wadhams had to succeed with them really spoke about his approach to life.
"When he got involved in something, he really participated," Cinclaire said.
Wadhams also enjoyed competition outside of college. He was an avid athlete and took part in the Iron Man, a 17-hour triathlon made up of a 2.4- mile swim, 112-mile bicycle ride and a 26.2- mile marathon.
History professor Jerry Henson, who led the service attended by various faculty and staff to commemorate Wadhams, says he had a special bond with the outgoing professor.
"I considered him one of my best friends, partly because we understood each other's strengths, as well as our weaknesses," he said.
At the service, several professors joked and laughed about Wadhams' personality, using the word "crotchety" to describe his demeanor.
"He was a remarkable teacher and a great intellect, but not a saint by any means," Henson said. "He did not suffer fools gladly, and if he thought you were being foolish, he had a way of letting that be known."
Student counselor Jeff Quan also made light of Wadhams' strong persona but added that it was merely a coating to his sweet interior.
"Even those days when he was crotchety, and those days were many, at the heart of that was that deep love and respect for scholars and for family," Quan said.
Colleagues emphasized Wadhams' love for teaching and the joy he got from engaging with students and the subject he taught.
"As much as anyone I've ever known, he understood at the deepest level about human life events," said Henson. "He fulfilled that ambition of every philosophy professor. He caused his students to think and to think deeply."
Rudi Perez took Wadhams world religion course and says he was a great professor who provoked thought and discussion.
"When it came to challenging a student, at least as far as religion goes, he definitely did," Perez said. "From his prospective, it was a challenge whether to believe or not believe, and he never, not even until the last day of class, told us if he believed in God or not. So you were not only trying to figure out the course, but him as well."
Friend and colleague Mike Noble, an Eastfield history professor, says he will always remember the impression Wadhams left on him.
"I believed with all my heart, everyday when he was sick and up until the very day that he died that he would make it. If anyone could survive, it was John," Noble said. "And you know what? While his body may have failed him, his spirit never did."