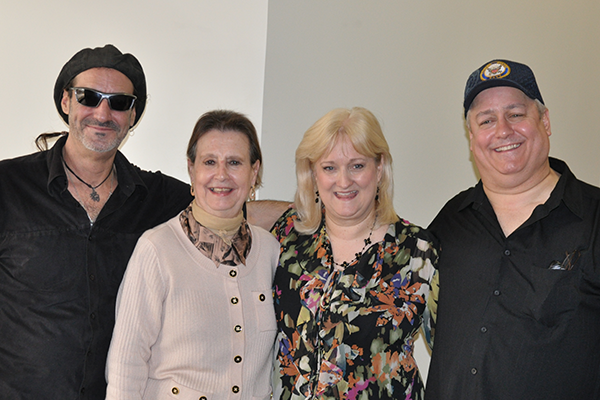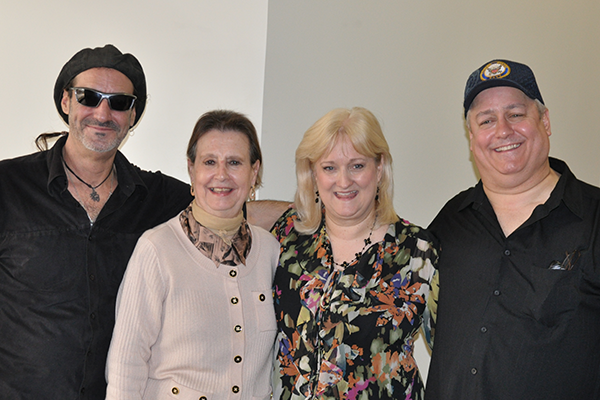 By KARINA DUNN
A ski resort in the Pyrenees Mountains in France offered solace for a young musician studying piano with her mother. The calming atmosphere gave Pierrette Mouledous a chance to relax and enjoy her surroundings outside of her rigorous studies.
Mouledous, the head of Eastfield's piano department, still returns to the Pyrenees every few years to take a break from her life filled with the pursuit of music. Now, as she prepares to retire after 44 years at the college, Mouledous can appreciate her musical beginnings and how they fueled her passion.
At 14, Mouledous studied under Reine Giancoli, president of the Ecole Normale Musique in Paris. She described the lessons as "severe," but said they made her a better artist.
"I had to work very hard because I was with top musicians," Mouledous said.
These opportunities exposed Mouledous to a variety of artists. She even practiced ballet, which meant she was always surrounded by a live band during performances.
"It's like a sport in a way," Mouledous said of music. "You have to drill, drill, drill … you constantly learn."
It seemed appropriate that Mouledous, who will retire from full-time teaching in May, would end her journey at Eastfield with a special concert given by her adult children. On April 2, students and teachers lined the hall outside F-117 as they waited for the next installment of the Wednesday Recital Series, which was a tribute to Mouledous.
"The concert was like our memorial stone to our mom," Laurie Mouledous said. "Music is our passion. To be able to express that was a joy."
The concert commemorated Mouledous' almost 50 years of dedication to the DCCCD, where she helped form the music departments at El Centro in 1966 and Eastfield in 1970.
Laurie Mouledous led the concert with her brothers Daniel and Alfred Mouledous, who played songs that drew laughter, jokes and affectionate smiles from the audience.
The most intimate moment occurred when the three children invited their mother onstage for a performance of "Sweet Honey Dew," one of Mouledous' favorite songs that was written and performed by Daniel. The crowed clapped along, then erupted into applause when he finished.
"It was fun to watch them. I'm very proud," Mouledous said. "They love to perform."
A music coordinator for the college from 1974 to 2011, Dr. Harrell Lucky applauded the special performance and shared his early memories of working with Mouledous.
"I just found someone who'd hold on longer than anyone else," Lucky said. "She loves the students. They love her back."
Mouledous first visited Dallas when she married her ex-husband, a piano teacher at SMU, where she earned a master's degree in performance. Intrigued by the music culture of Dallas — a "piano city," as she called it —  Mouledous used her own experiences studying in Paris and the United States as inspiration for starting the Wednesday Recital Series.
"It's important to the music department to have a series where students can see quality performances," Mouledous said.
She also founded the Chamber Music Ensemble Trio Accord with members from the Dallas Symphony Orchestra and helped establish the Mesquite Arts Center.
"What we have here in Dallas is important," she said. "It's a great music center."
Mouledous said she believes live performances are essential to teaching and enjoying classical music. Gatherings, like the recital series and music festivals throughout the state, allowed her to engage others in the live experience.
She also created a positive experience for students in the classroom. With constructive feedback, they are more comfortable increasing their discipline and skill.
"It's not easy to learn an instrument," she said. "You help them to be more dedicated as they learn to play and perform."
Mouledous mentored Oscar Passley, now the music department coordinator, when he joined the college seven years ago. He helped organize the tribute concert and was invited to share a few comments afterward.
"I've been able to work next to her for the past several years," Passley said. "She lit my fire for teaching. It's been a privilege."
Despite their mother's interest in classical music, Laurie, Daniel and Alfred gravitated toward the string instruments and singing.
"I guess there were too many pianists in the house," Mouledous said.
They may have pursued different paths than their mother, but Mouledous' children absorbed her passion and respect for producing first-rate shows.
"It was an honor and privilege to perform," Alfred said. "Getting to play with family was an extra treat."
Mouledous is hopeful about her students' futures and intends to see them improve.
"I enjoy the challenge of making students whole," she said.
She said most students enter her classes with no prior experience, and watching them learn to perform keeps her motivated. She creates a structured classroom environment that welcomes all skill sets.
"She's a patient teacher," music major Alex Rodriguez said. "She has an amazing passion for music."
Rachel Wolf, executive dean of Arts, Language and Literature, summed Mouledous up in three short words: "She's French, glamorous and classy."
"She brought longevity and dedication to students," Wolf continued. "She knows what she's doing."
Mouledous is interested in upholding the level of dedication the music department has established. She revealed that she will continue to teach part-time at the college.
"I hope we continue to do wonderful work," she said, "so we can see the results in the students' performances."