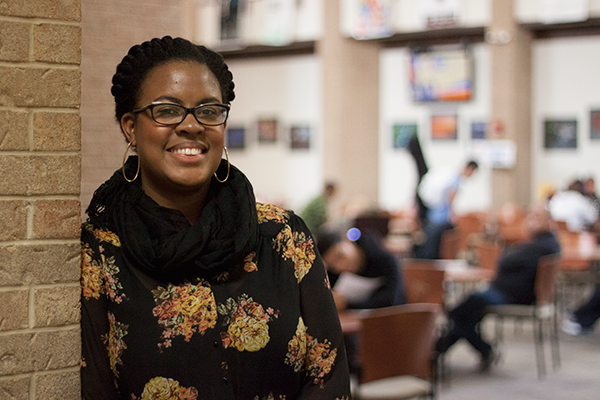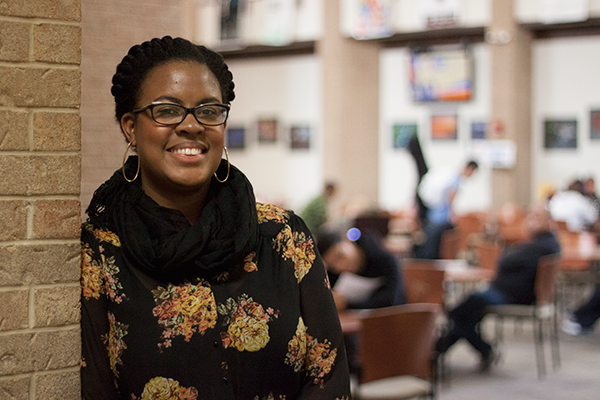 By BILLY DENNIS
Sheneika Hathaway never thought she would become an educator. However, from an early age, her family instilled in her the importance of a quality education.
Originally from Jamaica, Hathaway moved to the United States with her family at the age of 7, first settling in Maryland and then New York.
"When my family migrated here, education was a way of getting ahead in life," said Hathaway, who was recently named a new associate dean of Arts, Language and Literature.
Her parents encouraged her to excel at her studies for different reasons.
Her mother's side of the family was full of teachers. However, her father's family did not have access to a proper education. They saw graduation as the end point, if they even made it that far. Growing up on farms in Jamaica, teenagers often had to quit school to help make ends meet.
Because her father didn't have an opportunity for a quality education, he made sure Hathaway did. He lived out his dreams through his daughter.
"I had no choice but to be a good student," she said. "My family instilled in me the value of being a hard worker."
Hathaway is a graduate of West Virginia University, where she went on to earn two master's degrees, one in Spanish and another in
human resources.
She has worked at Eastfield for four years. She was the founding adviser in the ELLA Center and has taught Spanish courses  both in the classroom and in online settings.
She has earned a reputation for being someone who will get the job done while working well with others.
"She is very adaptable and willing to learn," said Dr. Oscar Passley, music program coordinator. "She is a quick learner because she wants to learn. She is an amazing team player."
Hathaway said one of her strengths is her interpersonal skills. She considers herself a cheerleader for her students and colleagues. Working with a myriad of different personalities, she finds a way to bring the team together.
That kind of leader was exactly what the search committee was looking for in their hunt for a new associate dean, according to Dean of Arts, Language and Literature Rachel Wolf.
She said many of the other candidates were stellar in their own regard, but Hathaway rose above the others.
"What makes her stand out and what she has demonstrated," Wolf said, "is a high level of professionalism, creativity, integrity and a very, very strong work ethic."
In addition to helping her colleagues, Hathaway sees herself as an advocate for students, wanting to make sure they get the best out of their experience at Eastfield.
"One thing that I do believe that'll help students become successful is having an open and honest dialogue [with them]," Hathaway said. "When you're open and honest with students, they will be more willing to share certain things that might be going on in their life."
Hathaway also understands the importance of diversity and how that can help students succeed.
She would like to see students become more immersed in other cultures, but understands that's not easy for some students.
"I want to work with the ELLA Center to increase the international student population," Hathaway said. "I think diversity opens up people's minds to new ideas, new concepts and a new way of thinking. … Having a diverse student population on campus will actually be better for our students."