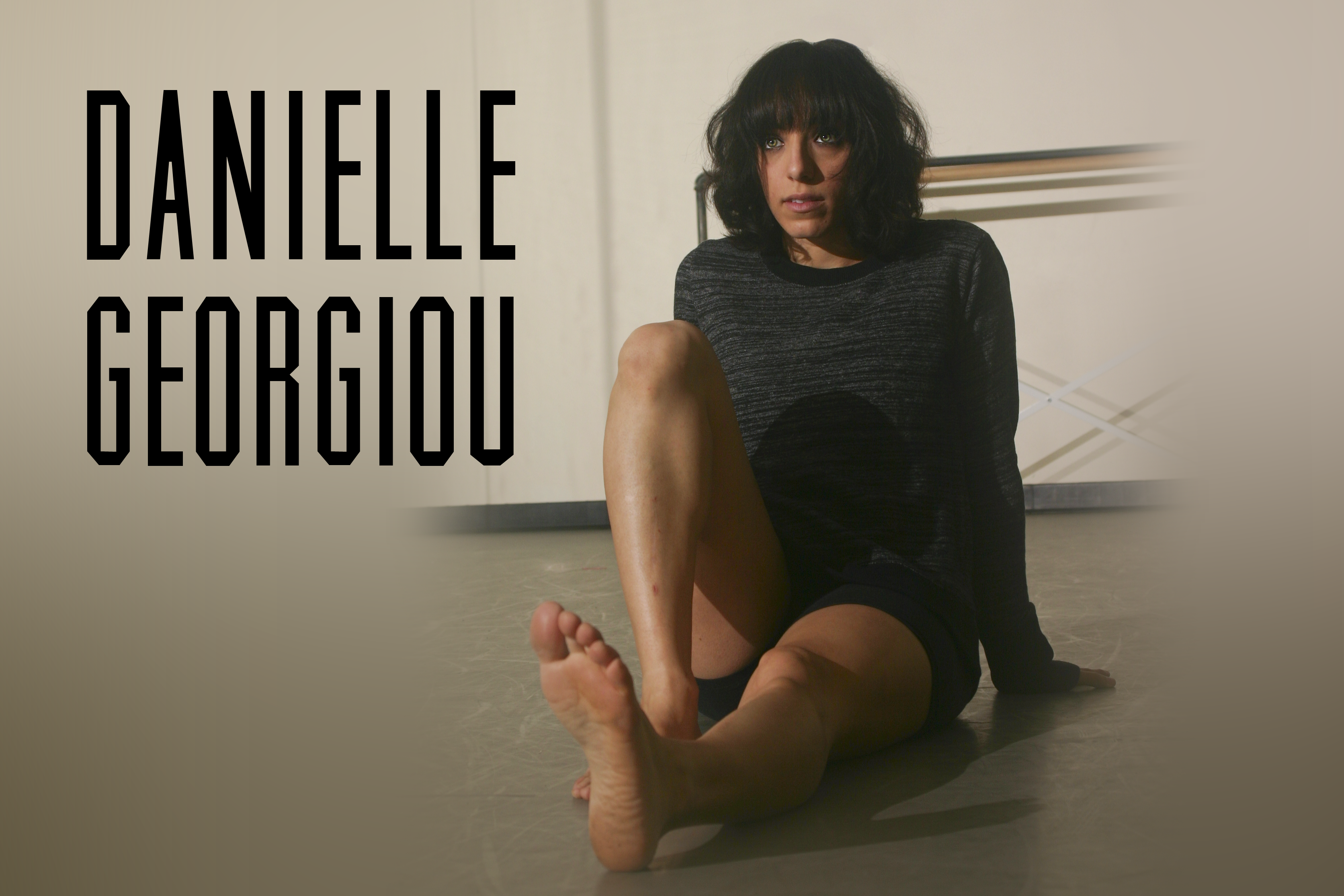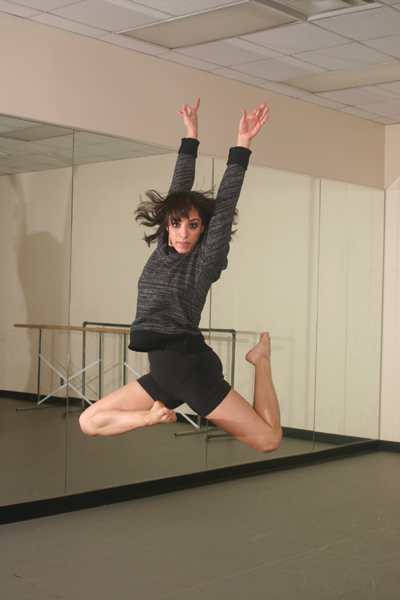 By Justin David Tate, Life & Arts Editor
Onstage, 18-year-old Lo Goodson struggles to wrap four broken toes. The speech pathology and psychology double major enlists the help of her dance instructor, Danielle Georgiou, to apply her more-experienced technique.
Goodson has to perform in a few days, and properly wrapping her toes will at least help keep them in place.
Standing nearby on stage is international business and linguistics major Marissa Walden, also a dancer with multiple broken toes. Watching Georgiou's expert toe-wrapping display, she admits she "would not have been that delicate."
Georgiou has had a lot of practice setting bones and nursing her own injuries over the course of 26 years as a dancer.
Broken toes. Dislocated knees. Dislocated shoulders. Pinched nerves. Strained hip flexors. Pulled quad muscles. Four concussions.
And that's just what she can remember.
"I probably have the body of, like, a 75-year-old," Georgiou said. "But I'm not 75."
Georgiou is 29, and her relationship with dance began at age 3 through creative movement courses. She began dancing after her father, Richland College Dean of Learning Enrichment and Academic Development Thales Georgiou, noticed her response to music as early as age 2.
"When she would hear music, she would get up and dance a bit and wanted to get involved with the classics at that time," Thales said.
She began ballet at age 5, continuing until her first serious injury at age 14, which slowed her progress for the first time in her career.
While rehearsing in a dance studio for "Swan Lake," a dancer lost her balance and fell onto Georgiou. Georgiou's knee hit a metal pole.
"I was like, 'Eh! Something hurts!' And my kneecap was off to the side of my knee," Georgiou said. "My teacher was like, 'Yeah, you're going to be in some pain for a while.'"
The teacher popped Georgiou's dislocated knee back into place. She wore a knee brace and did not touch another dance floor for two years.
Georgiou fell in love with dance again when she discovered modern dance in high school, abandoning ballet for something new and exciting.
"It was the first time I was allowed to be creative and have my own voice," Georgiou said. "In ballet, you don't. You do what you're told and that's the end of the story. Being 16, you want to rebel. You want to talk back, and modern allowed that for me."
Through modern dance, Georgiou's confidence grew. She wore her heart on her sleeve and developed a reputation for brutal honesty with her students and colleagues.
"I don't hide my emotions very well because I don't believe that I should, and I think that has affected the way that I perform," she said. "I think I always had it in me. I was a very sensitive child, so I think it was always there, but modern dance made me more comfortable in my own skin."
Her bluntness can be heard as the rehearsals grow long. If she sees students slacking, especially as the next show draws near, she will push for excellence and the utmost effort.
Eastfield Dance Company member Ana Karla, or A.K. as Georgiou calls her, is thankful for that honesty.
"[She'll] embrace us, hug us, tell us we're doing good, tell us when we're doing bad, call out our mistakes," Karla said. "I think only real people would do that for you. She said that we perform how we practice, and if you're not dancing from your heart, you shouldn't dance at all."
Karla, after starting as Georgiou's student, now choreographs alongside her, incorporating her hip-hop background while still maintaining an open mind.
Georgiou credits her parents with teaching her to be confident in her every decision. She said witnessing her parents become U.S. citizens brought that point home for her even more.
Her parents earned their degrees from universities in France and London in the early 1980s, then moved from the tiny island of Cyprus to Texas, a state Georgiou said could probably hold 100 Cypruses.
When Georgiou was 7 years old, her parents stood in a crowded courtroom to be sworn in as U.S. citizens.
Though too young to gather the full significance of what her parents were doing, Georgiou still remembers the smell of garlic, French fries, curry and dishes from all over the world. It smelled like a "spice bazaar," with the aroma of curry being particularly comforting because it was used in recipes her mother carried over from Cyprus.
Stories such as these helped form Georgiou's understanding of what confidence was, and that confidence translated into one of the boldest steps of her dance career yet in 2009: performance art.
She began experimenting with mixed media, recording her dance performances in alternative spaces such as parking garages and warehouses.
Sometimes she would eat paper, cover herself in what appeared to be blood, gyrate on concrete, wood or any surface that would lend itself to the story she wanted to tell with film and dance.
She also started hosting "happenings," an art phenomenon from the 1960s and '70s that performance artists such as Georgiou are resurrecting. They invite people under the premise of a mere party and surprise guests with a free show.
Georgiou would surprise friends and colleagues with a performance that sometimes included elaborate lights, sound and costumes.
One of these free shows led, through word-of-mouth, to her first commissioned gig with Vicki Meek, a South Dallas Cultural Center director who saw one of her performances in a video at a  local film festival.
Georgiou has since been commissioned to perform and choreograph all over the world, from Berlin to New York.
She's opened her own dance company, DGDG [Danielle Georgiou Dance Group] in 2011, and even writes as a dance critic for the Dallas Morning News.
Georgiou finds Texas, contrary to what some may believe, to be a great place to be an artist. Along with the cheap cost of living, Georgiou believes the state has many great dance schools, and still finds she can travel due to the demand for her talent.
"New York is wonderful," Georgiou said. "I go there two, three times a year. I love it, but most people I know that live in New York can't wait to get out for a weekend. They want to leave because you need open space to think, and Texas has lots of open space."
But her worldwide success hasn't made her any less humble or unprofessional, according to technical theater coordinator Lori Honeycutt.
"She's so on her game, it's great to work with her," Honeycutt said. "There are no surprises. She tells you what she wants."
Honeycutt cast her faeries for "A Midsummer Night's Dream" last fall based solely on acting ability.
Georgiou was brought in to teach choreography to the students such as art major Jessica Phillips, who had never seen lifts or other advanced dance maneuvers, and now had to perform them.
After a few minutes of flailing her legs as she swayed in the arms of the man who was to lift her, Georgiou was able to instruct Phillips on how to hold onto her partner, point her toes straight to the sky and keep her legs stiff and tight. After two rehearsals, she no longer wiggled, and held her legs straight in the air.
"That really impressed me that she could take that first dance rehearsal and say, 'I know you've never done this, but you can,' and then got them to the point where they were like, 'Yeah, we totally can. This is cool' in such a short amount of time," Honeycutt said.
"I think she can teach anybody."