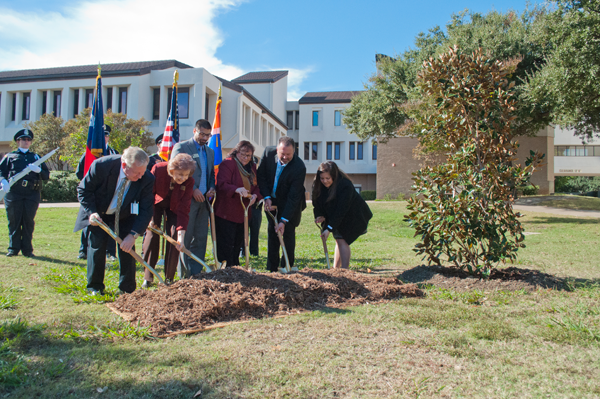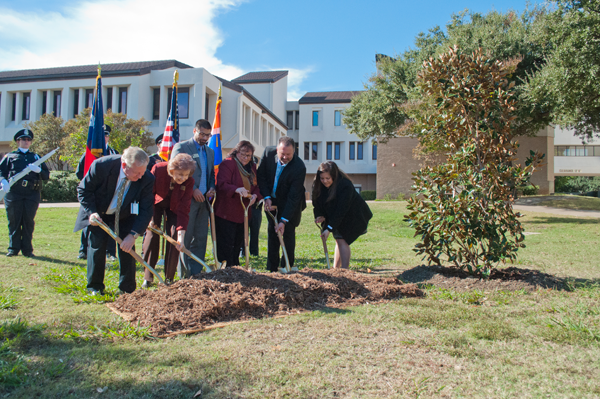 By Maria Yolisma Garcia, Staff Writer
Travis E. Sales has helped the city of Mesquite plant 30,000 trees and remove approximately 288 tons of pollution through the Urban Forestry Program.
Those numbers seemed to surprise some students at Eastfield's third annual Arbor Day celebration on Nov. 7, including computer science major Richard Gonzalez.
"I always knew that trees were very important, but it's always good to be reminded of their importance and learn a little more about them," he said.
Sales, who is Mesquite's manager of park services and municipal arborist, said trees should have been planted in the city more than 20 years ago. Unfortunately, no action was taken to care for the environment, and the lack of environment awareness drove Mesquite to establish the Urban Forestry Program
Today, Mesquite is recognized as a tree city and Eastfield is a tree campus.
President Jean Conway opened this year's ceremony with a brief history of the holiday and explained that while Arbor Day is traditionally celebrated in mid-April, Texas celebrates it in November because the earth is more fertile now.
A Little Gem Magnolia tree was also planted outside of the C building. The tree, which is currently 9-feet tall, will grow to be about 20 feet.
Audience members were encouraged to participate in the environmental movement by taking home a free tree and planting it in their own backyard.
Yvette Gonzalez, president of the Science Club, said student involvement is important when it comes to protecting the environment.
"It would be great to get the students involved," Gonzalez said.  "I hope that what they learned today they can take it home and spread the word."