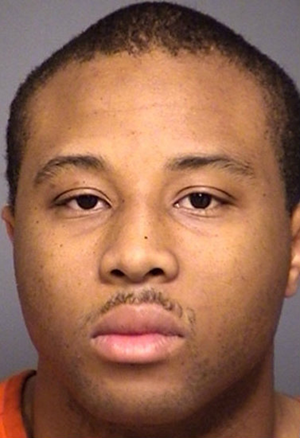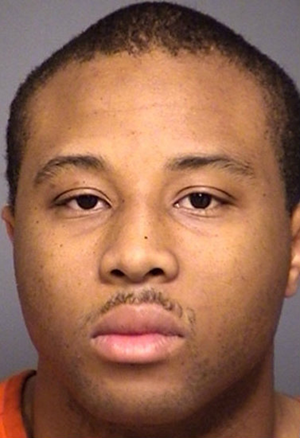 By Keturah Jones
An Eastfield student has been suspended from the criminal justice program due to a road-rage incident in which he allegedly fired 15 shots into the car of another motorist.
Leonard C. Young was arrested on March 25 and charged with aggravated assault with a deadly weapon after one of the bullets from his 40-caliber handgun struck Marcus Scott in the back of the head.
Scott was taken to Baylor University Medical Center, where he was scheduled to undergo surgery.
Mesquite Police Sgt. Brian Parrish said that on March 25 at about 1 a.m., Scott called the Mesquite Police Department to say he was following what he thought was a drunk driver on I-30 West near I-635.
"He was all over the road. He was going to hurt somebody," Scott said in an interview with CBS 11.
According to police reports, Scott had been following Young's vehicle while on the phone giving the 911 operator Young's license plate number. After exiting I-635 at Town East Boulevard, Young pulled over, exited his car with a gun in his hand and proceeded to open fire.
In an interview with WFAA, Young said he shot at Scott because he feared for his life.
"I felt like he was trying to hurt me, so I fired my weapon a couple of times, to my knowledge," Young said.
Young called 911 after the incident and was instructed to drive to the police station to turn himself in.  Upon arriving, police found no indication that he was intoxicated, according to the CBS report.
Parrish advised that people shouldn't put themselves at risk if they find themselves in a similar situation.
"Call the police department," he said. "Don't get involved. Don't make contact with the individual. Let the police do that. If those guidelines had been followed in this situation, we may not have had this tragic incident.
Eastfield Criminal Justice Program Coordinator Patrick Patterson said he hopes his students will learn from this incident.
"Use your best judgment while you are going through the police academy," he said. "Try not to put yourself in situations where you have to use that type of force. In the end, it's your career on the line. It's all about making the right decisions."