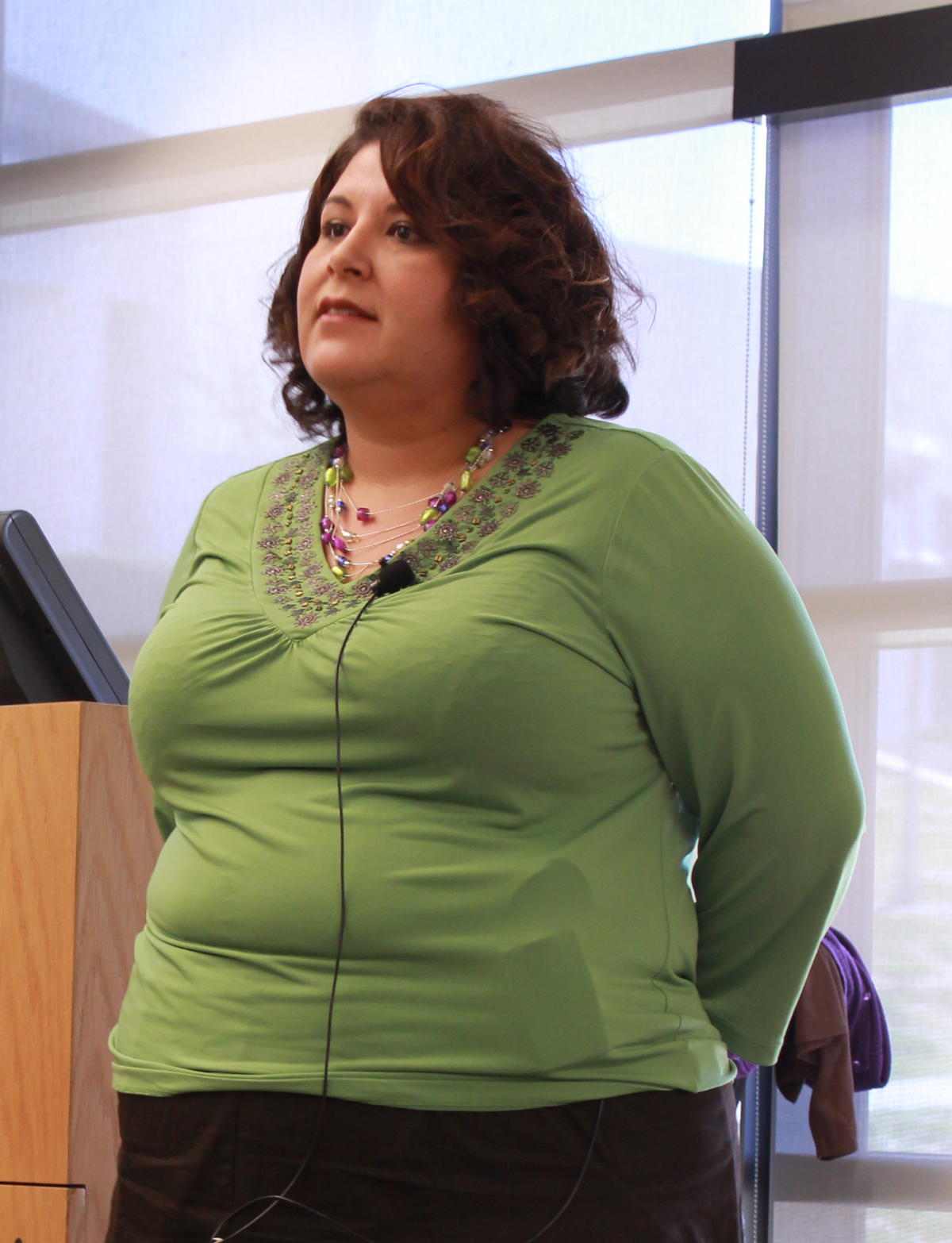 By Sidney Murillo
History professor Kat Cloer opened her Women's History Month lecture by asking the audience what they thought feminism looked like.
The feedback was far from positive.
Bra burning, man hating and power hungry were among the responses.
In an attempt to clear up these stereotypes of feminists, Cloer explained how the movement started during her talk on March 27.
She broke down the feminism movement into three waves.
The first wave was took place during the 1920s when the woman's suffrage movement fought for the right to vote.
"We should always remember the ratification of the 19th Amendment," Cloer said. "Those women paved the way to where we are in women's rights today."
The second wave came during the '60s and '70s and was punctuated by Helen Reddy's "I am Woman" anthem.
Cloer believes that the idea of feminism shouldn't only be for women. Being a feminist is generally being a humanist, she said.
Students in the audience said they took a lot away from the lecture.
"Feminism is important because it's important for women, and people in general, to stand up for themselves," business major Juan Carlos Ruvalcaba said. "People need to realize that all humans have rights."
Third-wave feminism happened during the '90s, when women began to take on traditionally male-dominated jobs. It became common for a woman to be the CEO of company and write her own paychecks.
Many women also began to marry later in life, or not at all.
Although Cloer said there were three waves in the feminist movement, she believes that a new fourth wave of feminism is occurring now because of what some are calling a war on women.
"We have women attacked for their sexuality," she said. "Women are called sluts and whores."
This fourth wave of feminism is also bringing awareness to the increasing violence against women around the world.
"I was never really aware of feminism," education major Ever Rodriguez said. "I'm glad I came to this seminar. I come from a family of women, and I'm happy to see that we live in a time where they can be free to choose what they want in life."