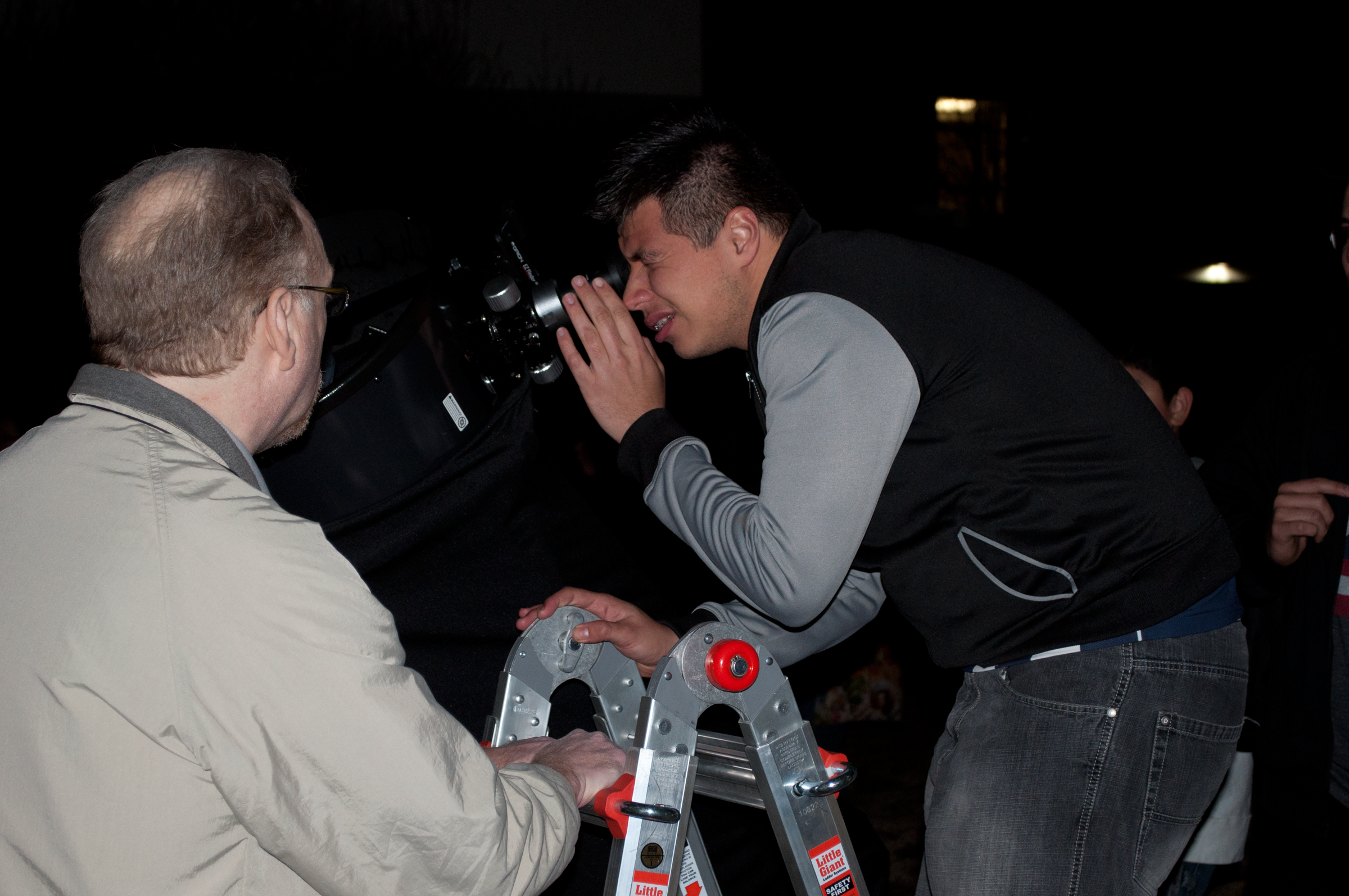 By Sidney Murillo
In 1610, Galileo gazed into the abyss of the night skies through his telescope. He observed stars, the moon and even Jupiter and its four moons.
On March 7, students had the chance to experience a similar view, thanks to the Texas Astronomical Society, which brought two high-powered telescopes on campus for a Star Party as part of Science Week.
The event was organized by physics and astronomy professor Dr. Kendra Wallace, who believes it's not enough to learn about stars from books. She believes observation is the key to understanding astronomy.
Public observing coordinators Kenneth Harrison and Greg Brody helped students and staff look through two Meade Dobsonian telescopes at the Orion Nebula and Jupiter.
Psychology major Eduardo Perez said looking at the stars closer than usual "makes space real."
Brody said that's a common reaction for participants.
"We basically do these star parties for whoever asks," Brody said. "Very few people get to look through telescopes like these. Most people look at the sky and they say, 'Oh, cool, a bunch of bright lights. But I don't really know what's up there.' It's for science awareness for the public more than anything."
The event was open to the public mainly to attract families and children.
Getting children interested in astronomy at an early age is important, Brody said.
"I think that knowledge about math, science and engineering gives kids more options later in life," said Vice President of Organizational Development Tom Graca, who brought his son, Adam, to the Star Party.
Wallace said it's important to have events like this so people can gain a grasp of the world at large.
"It's very difficult to even imagine the size in scale of the universe," Wallace said. "Coming outside and observing the things you cover in class and seeing how you can observe a galaxy far away, even with a small telescope, can help excite people. It makes it more real."
President Jean Conway also enjoyed the event.
"We need to learn about our environment and we need to learn about astronomy," she said. "It's important for everybody to experience."