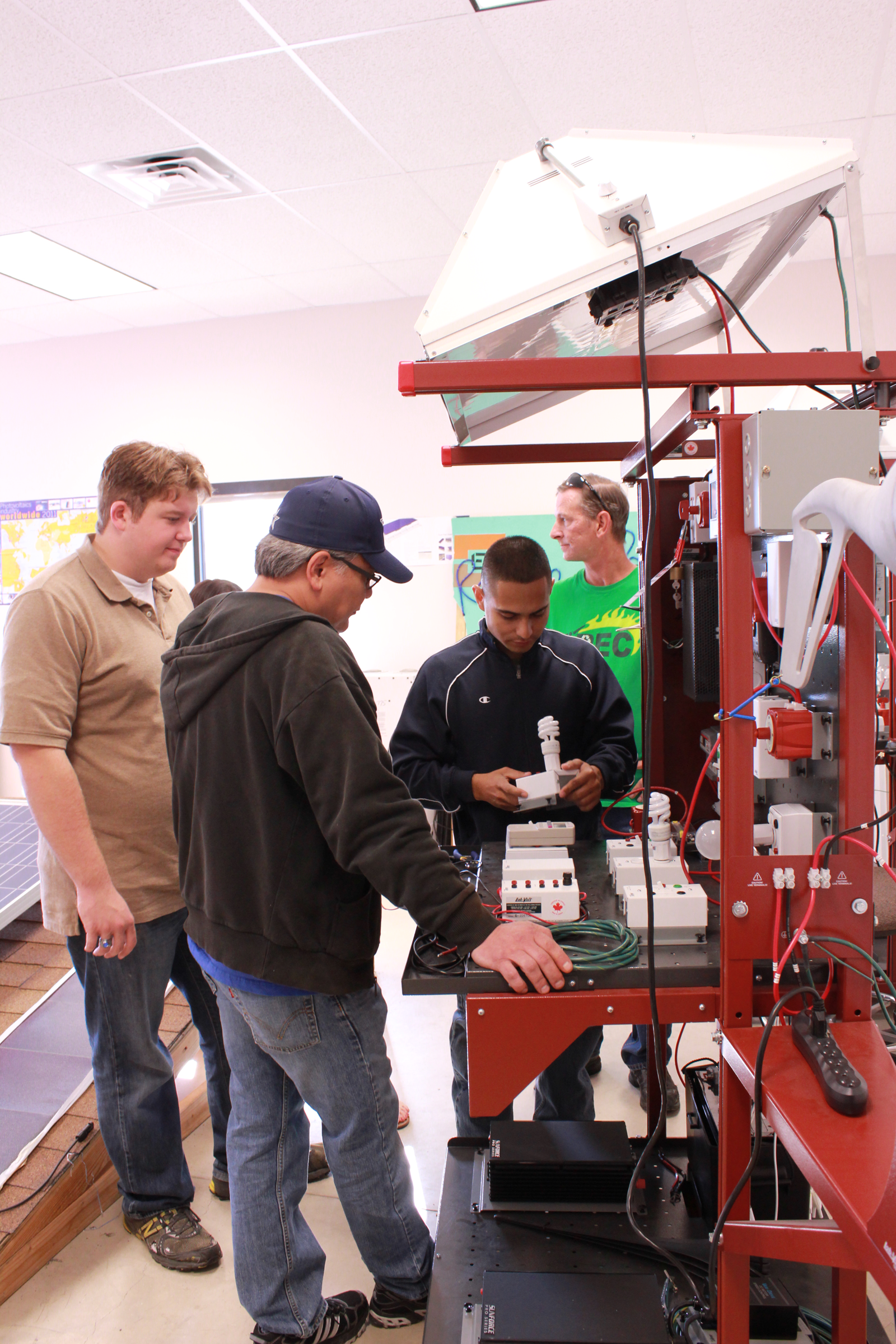 By Claudia Guerra
More than 1,300 high school students jammed the T building on Nov. 1 for the annual Tech Expo tour, which introduced students to the technical side of the college.
Students snacked their way through the halls of the T building, stopping at different classrooms to see programs such as automotive, welding, electronics and digital imaging.
The expo allowed students to experience the different programs firsthand by seeing what goes on in the classroom and talking to the professors.
Computer science professor David Kirk demonstrated his quadricopter, a flying AR.Drone that flies and captures video controlled by an iPad.
The next stop was the dyno room, where students lined up against a window to watch a race car being prepared for a dyno run by automotive students. The room began to fill with the roar of the engine, and TV screens displayed the horsepower of the car so students could see just how fast it could go.
Adjunct automotive instructor Larry Higgans said the event was good for the students to see the different technical programs offered by the college.
"A lot of people don't know that the colleges offer the technical side," he said. "They think of the academics and not the automotive."
Carmen Stair, campus career coordinator, added that the expo is great exposure for the college because students set to see some of the options in their own backyard.
Students concluded their tour with lunch in the T courtyard. Outside, different tables were set up for students to get more information about classes. They were also able to play with an Xbox and other games.
"The really neat thing about this is that they're not just sitting and getting information," Stair said. "They're actually getting to see a class environment and see what's going on."
Gianni Alexander of South Oak Cliff High School said the expo opened her eyes to different opportunities.
"I wouldn't think to look in these fields, because mostly we think about general jobs such as doctor and lawyers [when we think about college]."