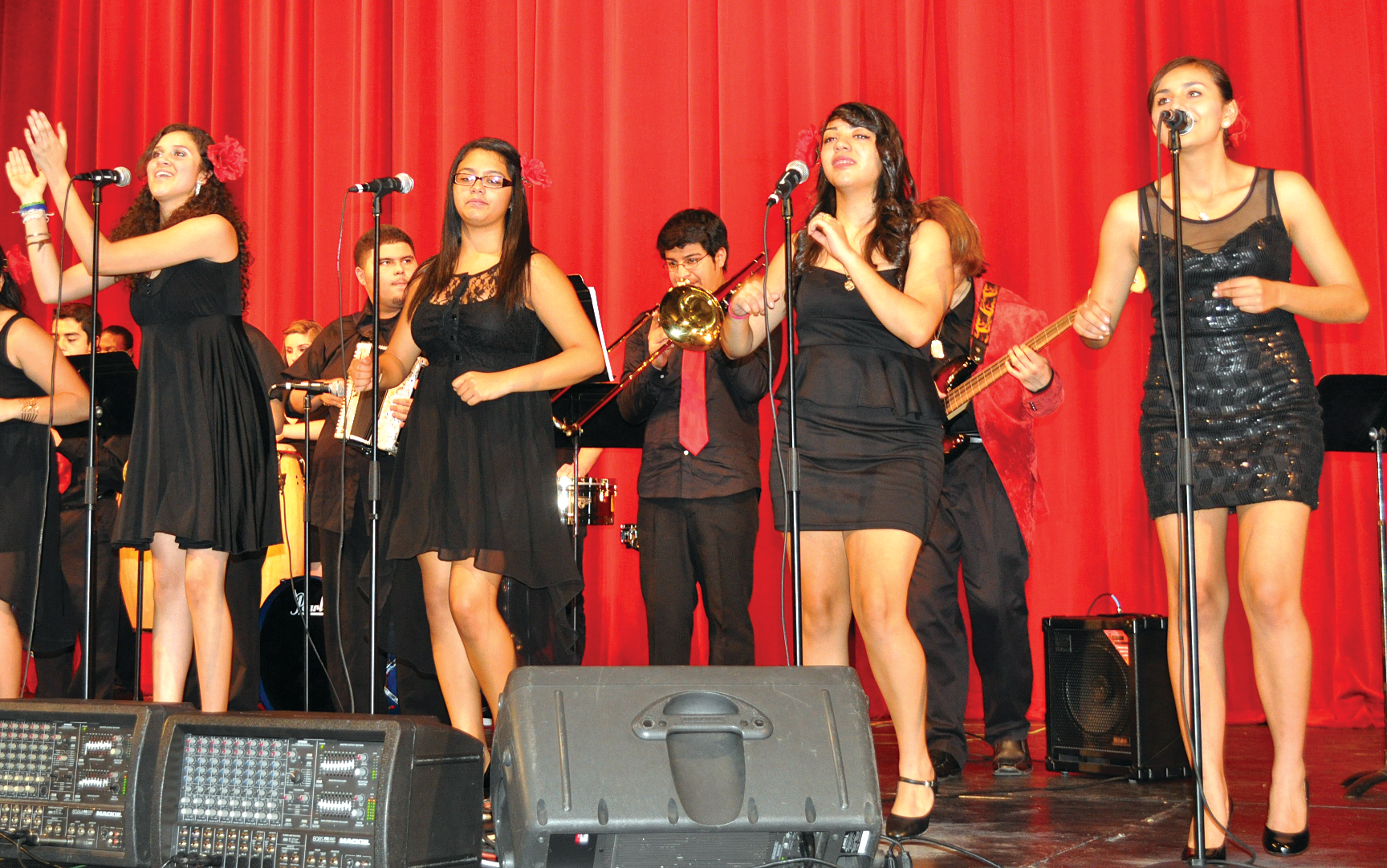 By Angel Abarca
Beating timbales, beautiful voices and saxophone notes rang through the performance hall as last week's Wednesday Recital Series took on the spice of Latin music.
The Booker T. Latin American Ensemble, directed by Kent Ellingson, performed various Afro-Cuban works as well as Brazilian and Puerto Rican numbers from greats such as Tito Puente and Celia Cruz.
The group took the audience on a journey through the various styles of Latin music with its renditions of "Oye Como Va," "La Vida Es Un Carnaval" and "Ran Kan Kan."
From Cuban salsa to rumba, the ensemble kept the audience wanting more. However, Ellingson wanted everyone to leave with more than just the music.
"Basically, the sound of Latin music and how all these different parts percussion, horns, vocals-rhythm section-intertwine and mix together to achieve an overall sound," Ellingson said. "I think this group conveys that very well."
Throughout the crowd, there were bobbing heads and smiling faces as the recital continued. Everyone was fully engaged in the music.
There were many different ages, ethnicities and fields of study represented in the audience. Some were simply there to enjoy the music, and others were more musically inclined students like Oscar Romero, who plays the piano and was trying to expand his musical horizon.
"I thought that it was a very well executed performance," Romero said. "It was a great representation of Latin culture because of the variety of music styles performed along with the very fitting dancing movements and gestures."
Throughout the whole ensemble there was nothing but smiling faces and dancing, which fed the energy of the small but enthusiastic audience.
By the end of the show, everyone was lost in the music. Timbales player Ethan Worland said that is one of the group's primary goals.
"[We are] trying to heal the people," Worland said. "If they have any troubles when they walk in, if they find the groove, or the "tumbao", then they don't feel [their troubles] for a minute."