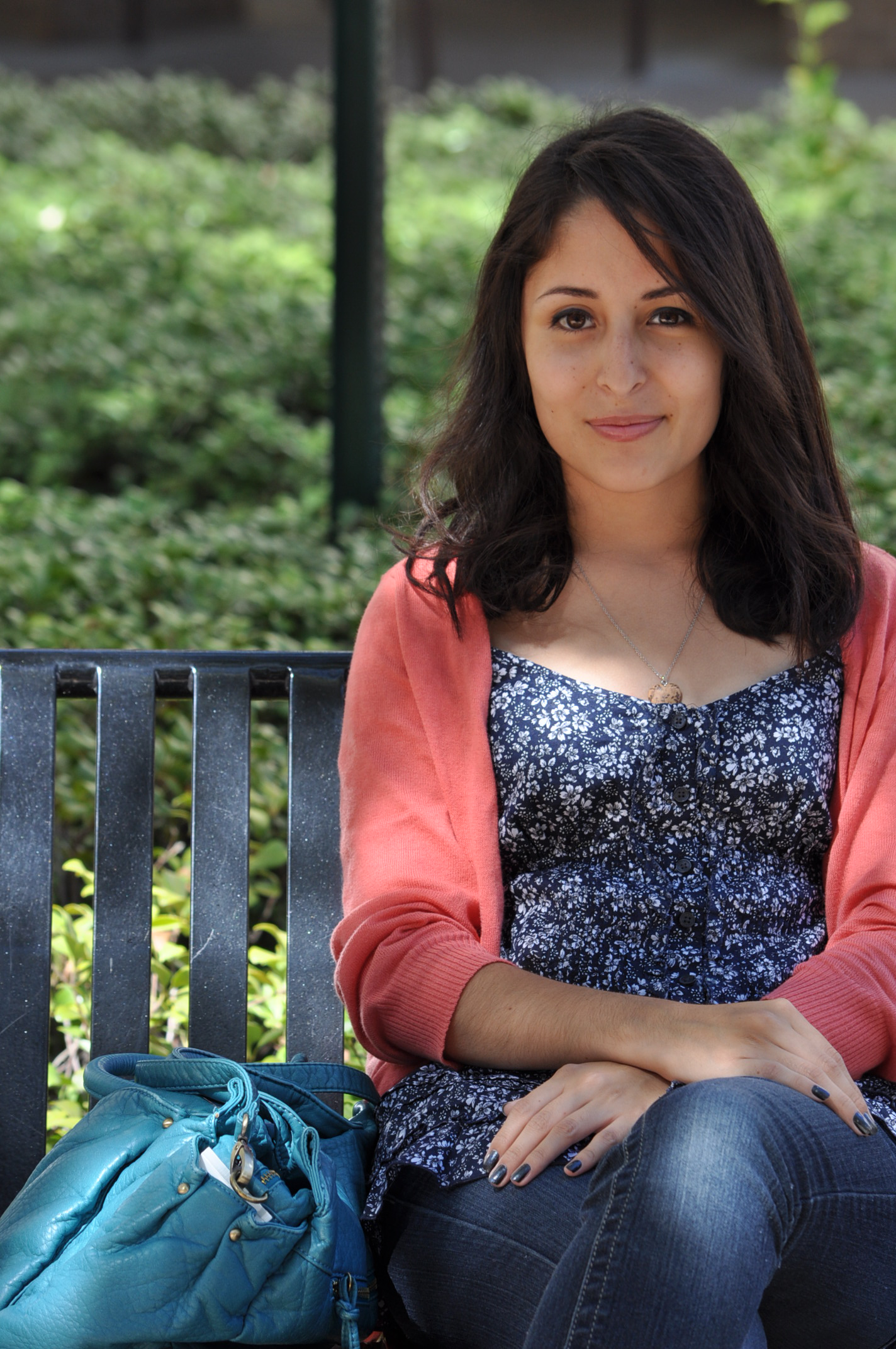 By Danyelle Roquemore
Wendy Balderas would not take no for an answer.
During the summer after her high school graduation, while attending a Dreamers summit, she became determined to begin a League of United Latin American Citizens (LULAC) chapter at Eastfield. For two years, she was met with resistance.
Her first attempt never got out of the planning stage due to a lack of interest, and the second fell apart within a few months.
Finally, during her third year, she achieved her goal: Eastfield's LULAC chapter was a success.
"She built it from scratch," said history professor Kat Cloer, the co-adviser of LULAC. "She got the paperwork together, she got interest boiling for it, and she rounded up advisers."
LULAC is a national organization that focuses on education, civil rights and employment for Hispanics. While the college's chapter has the same focus, it goes beyond that. During Balderas' year as president, she focused on voter registration and bringing awareness to the Hispanic community, specifically in the Mesquite area.
"I tried to bring up redistricting and other issues they should be aware of," Balderas said. "I think that if people don't educate themselves and don't take a stand on something, they're just not going to get involved, and it'll be so easy to persuade them to go against what's really right."
After building the organization from the ground up, serving as district secretary and chairing multiple district committees, Balderas recently gained national recognition for her hard work. In June she was named National Young Woman of the Year at the National LULAC Conference in Orlando.
"I was very shocked because it's a national organization and we have councils everywhere," Balderas said. "To be selected out of every other council out of every other state was very overwhelming."
History professor Matt Hinckley, LULAC's co-adviser, also recognizes Balderas' hard work and dedication.
"They had a plan and achieved at a level beyond anybody's reasonable or wildest expectations," Hinckley said. "To win the national award in the first year of a chapter's existence is probably unprecedented, and I think it is just absolutely astounding."
Hinckley said LULAC members didn't need to be managed. They were completely capable of handling matters on their own under Balderas' leadership.
"She's a servant leader," Hinckley said. "She's not afraid to get her hands dirty doing the mundane routine work that everyone else might have to do. … I think she is intrinsically motivated to do that right thing."
Even though Balderas has accomplished so much and is proud of having her work recognized, Hinckley said she brushes off compliments and insists there is more work to be done.
"I've advised a number of student organizations for a lot of years and Wendy's leadership and stewardship of LULAC probably ranks as the best I've ever seen in a student-run organization," Hinckley said. "Watching her lead a meeting is like watching a conductor of a symphony orchestra. Everything is planned to a meticulous degree in advance."
While Balderas was an Eastfield student, LULAC was not her only commitment. She was involved in many clubs and organizations. She served as Student Government parliamentarian and vice president for one year each and was vice president of Rotaract as well. She was also a member of many other clubs, including Rising Star, Great Conversations Club and Communication Club.
"Watching her is tiring," Cloer said. "I think that I have enough on my plate and then I watch her and I'm like, 'I don't do anything compared to Wendy.'"
Now that Balderas has completed her education at Eastfield, she has transferred to Texas Woman's University, where she will be president of the LULAC chapter.
"They accepted her and wanted her just on her reputation," Cloer said. "That doesn't usually happen. That is a huge testament to her. They know who she is. She needs to get used to that kind of attention because she is a force to be reckoned with."
Balderas intends for her new LULAC chapter to focus on women's issues. She plans on putting fundraising in a more feminine light by hosting a fashion show and a nail art show. She also wants to host the National Women's Conference.
Most importantly, she wants to shed light on women's rights and the fight for equality.
"I hope to inspire women to become our figureheads," Balderas said. "I want a female president, and I want more congresswomen."
Balderas plans to pursue a career in education and eventually combine it with her love for politics.
"I hope that as a teacher I can inspire children to want to become something greater," she said. "My parents laugh because it's a really high goal, but I want to be Secretary of Education.
I feel like you have to make history somehow, and not everybody follows the common pathway."