Military
February 14, 2023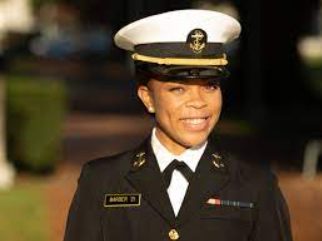 Sydney Barber is the first Black woman to become brigade commander in the Navy. Barber is the 16th woman appointed as commander in the 44 years that women have attended the Naval Academy.
To get elected to this position, Barber had to stand out from 30 competitors.
During the process of becoming commander, Barber spent time mentoring young girls at a community center near the Naval Academy.
After George Floyd's death, Barber and other Black women at the academy organized the Midshipmen Diversity Team, in which they worked to promote empathy and inclusive leadership.
Barber has also focused on increasing the number of women at the academy. She started an event called the Black Female Network Breakfast.
During the breakfast, Black women at the academy come together to share experiences and advice.
Barber's mission is to build a team that can trust her and understands that its voice counts.