Black Americans who have impacted society in the past decade
February 14, 2023
When we think of accomplishments we usually go back in history and think about the discovery of electricity in the 1700s. However, there's no need to go too far back in history.
The past decade has been marked with great discoveries, accomplishments and decision making. As we enter Black History Month, here's a look at five Black Americans who have impacted society in the past decade.
Government
Raphael Warnock, the first Black U.S. senator from Georgia, has impacted and inspired people to go for the impossible. Warnock took the oath of office Jan. 20, 2021, after defeating opponent Herschel Walker in the Georgia runoff election.
The win led to the Democrats taking possession of the U.S. Senate with a 51-49 majority. During the election, Warnock was ahead by 37,000 votes but couldn't get to the 50% needed to avoid a runoff. Meanwhile, Walker used everything in his power to attract supporters. During the College Football Hall of Fame ceremony, Walker made it clear to his supporters that the fight wasn't over. However, this wasn't enough to take Warnock down.
Voters made sure toto place him where they felt he belonged: the Senate. After the victory he went on to tell his supporters: "It is my honor to utter the four most powerful words ever spoken in a democracy: The people have spoken."
Entertainment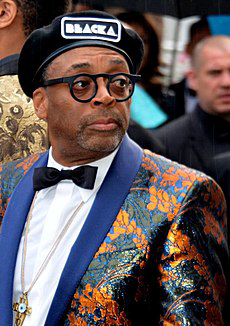 Shelton Jackson Lee, or Spike Lee as he's known, is a filmmaker who isn't afraid of tackling controversial issues.
"Blackkklansman," a 2018 movie that Lee directed, addresses race.
Other films include "Da 5 Bloods" released in 2020, which touches on civil rights issues, and "Miracle at St. Anna," a 2008 film about African American soldiers in World War II.
The movies earned Lee awards like the 2019 Academy Award for best adapted screenplay. In 2017, he won an Emmy for exceptional merit in nonfiction filmmaking, among other awards.
Health
Dr. Kizzmekia S. Corbett is an immunologist and assistant professor of immunology and infectious diseases at Harvard Chan School. Corbett focuses on developing vaccines that will fight viruses such as COVID-19.
Corbett and her team of experts designed a vaccine with mRNA-1273 and later partnered with Moderna.
Only 66 days after the viral sequence release, the Moderna vaccine passed the phase 1 clinical trial.
After many tests and positive results in animal models and humans, the Moderna vaccine was approved after the phase 3 clinical trial, which made it safe for it to be distributed and used.
According to the Centers for Disease Control and Prevention, "Moderna's (vaccine) elicits a stronger immune response and might be better at preventing breakthrough infections."
Corbett's work resulted in her receiving the TIME Magazine Hero of the Year designation. Now Corbett fights against any misinformation about vaccines that might create confusion while developing new ways to enhance the medical field.
Education
During his first year at Harvard University, Harris decided to run for student government and became the secretary of the finance committee.
In his junior year, Harris knew he wanted to run for president.
Harris and his running mate, Jenny Gan, created a slogan: "Building Tomorrow's Harvard." The school's tradition is that usually at 11 p.m., the campaigns would receive a call to inform them about the results of their campaigns.
However, because of the COVID-19 pandemic there were changes. Harris and his partner received a call around 5:30 p.m. saying that they had won.
In 2020, Harris became the first Black man elected president of Harvard University's Undergraduate Council in the school's 384-year history.
Military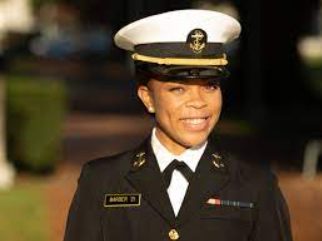 Sydney Barber is the first Black woman to become brigade commander in the Navy. Barber is the 16th woman appointed as commander in the 44 years that women have attended the Naval Academy.
To get elected to this position, Barber had to stand out from 30 competitors.
During the process of becoming commander, Barber spent time mentoring young girls at a community center near the Naval Academy.
After George Floyd's death, Barber and other Black women at the academy organized the Midshipmen Diversity Team, in which they worked to promote empathy and inclusive leadership.
Barber has also focused on increasing the number of women at the academy. She started an event called the Black Female Network Breakfast.
During the breakfast, Black women at the academy come together to share experiences and advice.
Barber's mission is to build a team that can trust her and understands that its voice counts.