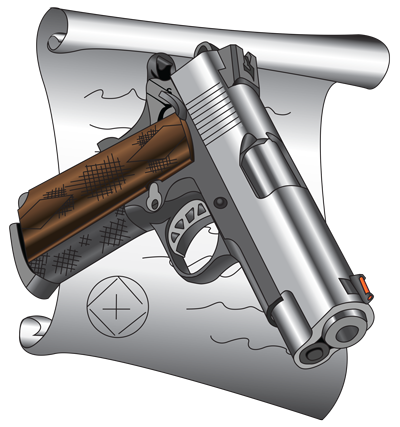 The Dallas County Community College District Board of Trustees approved campus carry restrictions yesterday in the last meeting before the law goes into effect on two year college campuses in Texas.
Starting August 1, concealed handgun license holders will be allowed to carry guns on all public two year colleges in Texas.
The DCCCD has set restriction on fitness centers, sporting or interscholastic events, childcare centers, health centers, counseling offices, polling places, labs and potentially hazardous areas such as those storing hazardous materials, in DCCCD-owned vehicles, in rooms used only for grievance proceedings and areas used exclusively by early college high school groups.
Other temporary exclusion zones may be set up if an event in the area is likely to incite violence, alcohol is present, there is a risk of violence or a reasonable threat to the DCCCD community exists. These zones must be announced at any time before the event and proper signage must be placed outside the event.
Anyone carrying a concealed handgun on campus must be a concealed handgun license holder, must not be intoxicated and must follow federal, state and DCCCD laws, rules and regulations relating to carrying a firearm.
In the DCCCD, there is an estimated total of 335 students who qualify to carry handguns on campus, a total of .69 percent of the total population.
The last time trustees viewed the proposed exclusionary zones, most of the trustees expressed a desire to expand them. Dorothy Zimmermann, trustee for District 3, was the only trustee arguing for lighter regulations.
The DCCCD must get signage identifying the new gun free zones in place before the law goes into effect on Aug. 1.