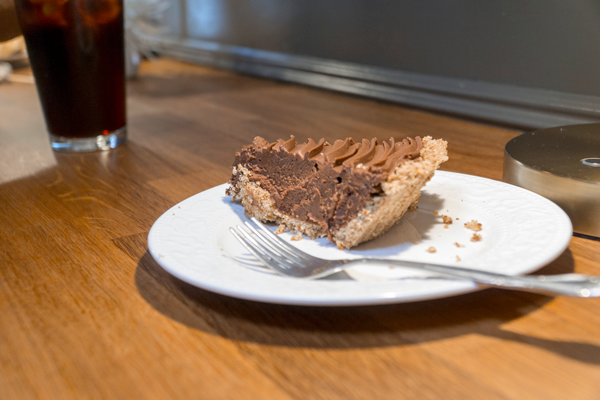 How much would you pay for a slice of delicious heaven?
This is the question I am confronted with every time I find myself standing in front of the cave-like entrance of Emporium Pies' Deep Ellum location. The black, blue and red floral mural on the wall and its symmetrical neon sign beckons all to come inside and enjoy some of the best pie you have ever tasted.
Emporium Pies is a boutique dessert shop originally located in the Bishop Arts District of Dallas. There are now also locations in McKinney and Deep Ellum. The Deep Ellum location is at 2708 Main St., Dallas, and the McKinney location is located at 107 S Tennessee St., McKinney.
Founded by Megan Wilkes and Mary Sparks in 2012, Emporium sells specialty pies that have attracted a cult-like following. Despite this reputation, they are still a relatively hidden novelty.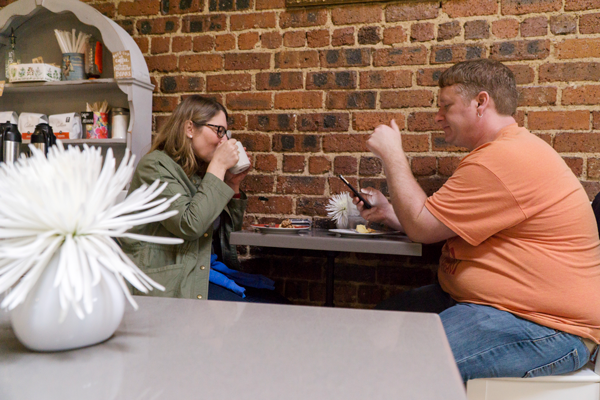 The Deep Ellum location is unknown even among the most knowledgeble pie connoisseurs as it has only been open for a year.
The aesthetic of the Emporium in Deep Ellum blends right in to the grunge style of business fronts that mark the historic district. The muted mural and white seating within the entrance hide a bright and cheery atmosphere on the inside.
Emporium does everything right in terms of a food service. They have comfortable seating as well as a polite staff. Their locations are clean and the atmosphere is lifted to new heights by the soft music that fits the little pie shop perfectly.
Emporium has several pies they serve all year long as well as seasonal specials. Their all-star year-round cast includes the "Lord of The Pies," a deep dish apple pie with a cinnamon crumbled top that is the reason a la mode was created.
The "Smooth Operator," a French silk chocolate pie with a pretzel crust, is also an undisputed fan favorite. At first I was hesitant to give this one a try, but once I did I was hooked. The combination of sweet and salty makes it irresistible.
[READ MORE: Hidden Gem: Pair coffee, culture at Deep Vellum bookstore]
Other pies available right now include "The Buttercream Gang," "The Nannerz," "The Drunken Nut," "The Nutty Honey" and, just in time for Thanksgiving, the "Drop Dead Gourdgeous." They also have specialty pies celebrating certain holidays that aren't widely seen as "real" holidays. National Star Wars Day on May 4, is celebrated with a "Java the Hutt" pie.
Emporium serves coffee from local Dallas coffee shop Cultivar, a top-notch coffee shop, to chase down their amazing pies.
The downside to Emporium is that it is expensive. One slice of pie is $6 and whole pies range from $30 to $40. It might seem outrageous to think a single slice of pie carries that type of price tag, but as a fellow broke college student I can say this is worth every penny.
Even coming in and getting a slice to go is worth it.