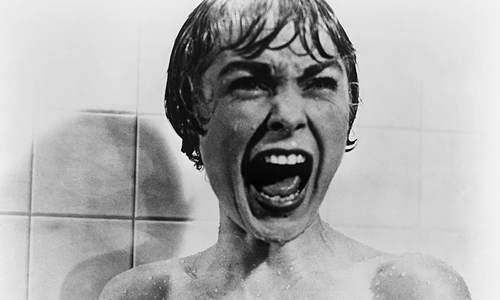 If you're anything like me and believe we should take an insipid and soporific holiday such as Valentine's Day for example and replace it with a second Halloween, then October is probably your favorite time of the year.
But, with so many "boo!" loving, pumpkin-carving Halloween enthusiasts followed by a whole lot of corny festivals and events, it's easy to fall back into the same familiar tune year after year.
This October, I encourage everyone to step away from the sexy Halloween costumes and jack-o'-lantern shaped candy buckets to indulge in some of Halloween's best homages to human oddities.
Whether you feel like a character straight out of a Tim Burton movie or you're just a fan of all things dark and bizarre, this month might be the only time of the year when you can truly relax, unwind and enjoy being surrounded by the true terror and gore of Halloween.

Visit an Asian-themed horror house
8-11 p.m. Friday-Saturday
501 E. Swisher Road, Lake Dallas
danshauntedhouse.com
Because home is where the horror is, we'll start off with a haunted house that is anything but a stereotypical Halloween haunt.
Located in the dark woods, Dan's Haunted House prides itself in not having any clowns, zombies or chainsaws.
Instead the spooky Asian horror house depends on the already dark forest to unleash the evils and warped fears within Japanese horror culture and demonic folklore.

Watch the movie of your nightmares

angelikafilmcenter.com
thetexastheatre.com
Another sure-fire way to banish any and all traces of cuteness this Halloween month is to watch as many horror flicks as your twisted heart desires.
Go to a screening of "The Exorcist" on Oct. 29 at the Majestic Theatre, or catch one of three films directed by the master of suspense.
Tickets are available all month long at Angelika Film Center & Cafe in Dallas with their Hitchcocktober event.
The screenings include "Psycho" on Halloween night.
Have a meal with some dead folks
801 W. Mitchell St., Arlington
naturallyfun.org/doug-russell-park
Located inside Doug Russell Park is Arlington's lost cemetery of infants.
The Berachah Industrial Home for the Redemption and Protection of Erring Girls was founded in 1894 and was later turned into an orphanage.
The small, well-kept hidden graveyard is all that remains of the establishment.
It is also said to be an active paranormal grave site where many have reported seeing toys appear and disappear, hearing voices of children running through trees and feeling like they are not alone.
It's the perfect spot to have a romantic meal with someone you care for, especially if the both of you are far more disturbed by the living than you are the dead.
See a haunting ballet
dallasneo-classicalballet.com
If you absolutely must indulge in costume and candy then at least do it for the arts.
Check out the Horror Series, an annual ballet show presented by Dallas Neo-Classical Ballet that features new works based on "Carrie," "Silent Hill," "A Nightmare on Elm Street," "Shutter Island" and "Bram Stoker's Dracula."
The show will also have a silent auction, candy, a costume contest and free drinks.
Tickets are expected to sell out fast so get yours online today.
Doors open at 7:30 p.m. at Sammons Center for the Arts, 3630 Harry Hines Blvd. Tickets are $16 to sit on the floor and $22 for a chair.
Go to a Halloween concert for charity
Backyard on Bell
410 N. Bell Ave., Denton
facebook.com/backyardonbell/
Backyard on Bell, a food truck park and concert venue, is hosting several Halloween-themed events, including a charity concert Oct. 28.
Macabrecast and Cinedump will perform and Dallas Neo-Classical Ballet will preview one of its horror-based dances.
A traditional Dia de los Muertos, or Day of the Dead, observation is planned, including an alter where attendees can place photos dead friends and relatives.
Proceeds from the $7 cover will help people needing counseling services. Doors open at 4 p.m.