The Et Cetera examined the partisan culture on campus. We talked to people about their beliefs, the current ideological walls and the role that media plays.
Matt Hinckley is so far left that he doesn't consider himself a Democrat but an anarcho-syndicalist, as well as a list of other political identities.
"I consider myself a social libertarian, an economic progressive and a foreign policy conditional pacifist and globalist," Hinckley said.
Hinckley, a history professor at Eastfield for seven years and a Dallas County Community College District employee for 23 years, said this basically means that he believes in a robust democracy, social justice and the government playing a significant role in the economy.
Although his background in history lends itself toward his analysis and views of the United States and its political climate, Hinckley also attributes his views to his upbringing.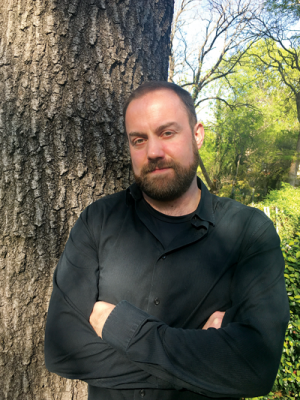 "I was raised Catholic," he said. "The Catholic Church has a strong history of social justice on a lot of issues — concern for the poor, concern for the sick."
Hinckley said that because he was born a white male in America, he has a certain level of privilege for things such as not getting pulled over as often or being less likely to be taken advantage of. If he committed a crime, he feels he would likely get a shorter sentence than someone of color. He believes it's his job to use his circumstances to challenge privilege.
"I have a special responsibility to do things to make others aware of the existence of privilege and to act in ways that counteract it," Hinckley said. "My mom always used to say, 'To whom much is given, much is expected.'"
In the past, Hinckley has voted in the Democratic primaries.
"It's the only viable political party in the United States at present that espouses at least some of my ideals," he said.
However, Hinckley said that the Democratic Party has room for improvement.
"It's not sufficiently progressive," he said.
Hinckley believes the Democratic Party peaked during the time of President Franklin Roosevelt. He believes abandoning Roosevelt's economic justice platform is where the Democrats went wrong.
"Franklin Roosevelt won four landslide victories," Hinckley said. "There's a reason for that, and that's because he championed economic programs that helped to begin to form a viable, large working middle class."
Brianna Macias, a business major and liberal Democrat, believes that the growing wage gap is an issue that progressives and conservatives both need to work on.
"The middle class is diminishing, and they're not doing anything to impact that or improve it," she said.
Mechanical engineering major Tristan Macklin is a liberal Democrat who believes that the Democratic Party lost recent elections because of corruption within the system.
"Gerrymandering has played a big part in the lack of representation for liberals in this country, specifically in this state," he said. "The percentage of people that vote Democrat in Texas is much lower than the percentage of Democrats that hold office."
Macklin said that despite the losses in recent elections, he believes the party will only grow stronger.
"The fact that we lost a lot of stuff is just getting a lot of people stirred up, and I think it's going to be good for the party because it will get our voters out," he said. "Everybody wants to go march and nobody wants to show up at the polls."
Hinckley believes that Eastfield is a mostly liberal campus, but that it is open-minded and accepting to opposing views nonetheless.
"Eastfield is a reasonably open and accommodating place, and there are a lot of liberal and left-leaning people there," he said. "But even the people who I know who are conservatives are accepting of that. Eastfield is a person-centered college, and Eastfield is very accepting of ideological difference."
Albamar Seguinot, an education major, said Eastfield is a mostly liberal campus with plenty of opportunity for respectful discussion. Seguinot moved to the U.S. from Puerto Rico in 2014 and feels she has a unique approach to politics due to the fact that in Puerto Rico, the main political discussion is the issue of independence. Although new to U.S. politics, Seguinot considers herself an independent with mostly liberal views.
"I feel comfortable with my political mindset at Eastfield," she said. "I have yet to encounter someone who has offended me or my beliefs. They have been very respectful. Of course, I don't agree with them and they don't agree with me, but we have been respectful about it."
Psychology major Ofelia Chapa said that when politics come up in discussions with her conservative friends, she listens to their points and responds honestly and respectfully according to her views.
Macias has a few acquaintances who are conservative, but she avoids talking politics with them in order to avoid conflict.
Macklin is friends with conservative philosophy major Josh Nelson. The two are Phi Theta Kappa officers, and when they aren't handing out free popcorn in the Pit together, they have meaningful political discussions without issue.
"It's good to have varying perspectives in life so that you know what other people think," Macklin said. "A lot of times, if you only talk to people with the same political background, you're in a bubble."
Hinckley bears no animosity toward conservatives.
"I do not believe all conservatives are homophobic and racist," he said. "However… it seems to me that in our society, those who are racist and/or misogynistic, they tend to self-select towards the conservative end, and they tend to vote conservatively. Not all conservatives are racist and sexist, but I would say most racists and sexists are conservative."
Chapa believes liberals have a more humanitarian approach than conservatives.
"I think they're closed-minded, not open for different interpretations," she said. "I think they make it hard for the right kind of change."
Hinckley believes we must become aware of systemic issues and the roles our everyday thoughts, words and actions can have in perpetuating suffering.
"We all need to 'get woke' about social justice and economic fairness issues," he said. "We need to 'get woke' about history. We need to 'get woke' about current events. We need to practice critical thinking."
[READ NEXT: The Political Gap: Conservatives feel outnumbered, marginalized]