Forum explores immigration orders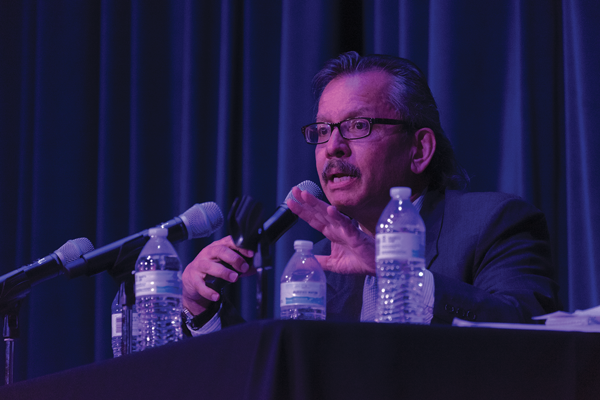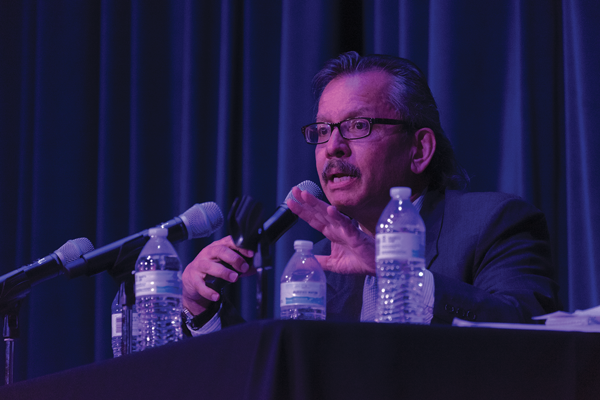 In response to President Donald Trump's recent executive order expanding the authority of immigration officers, Eastfield hosted a forum on immigrant rights, Deferred Action for Childhood Arrivals, Deferred Action for Parents of Americans and Texas legislature updates March 20.
The forum serves the college's 46.5 percent Hispanic student population. Eastfield President Jean Conway, Dallas County Community College District chair Monica Lira Bravo and DCCCD Chancellor Joe May were in attendance.
"The district itself was founded on the principle of helping to cure social injustice," May said. "There was a group of citizens that wanted to provide an educational opportunity and create a set of institutions that would be defined not by who they exclude but who they include."
A panel of immigration law experts Jiroko Lopez and Eric Puente, hosted by Victor Arriaga, addressed the concerns that surround the immigrant community.
Bravo explained the executive order was not all that effective without funding from Congress. She said it doesn't strike down present forms of immigration protection.
"DACA is not cancelled," Bravo said. "If you have a child under DACA, you need to continue to renew that permit."
Bravo said the biggest concern is the SB4 bill in the Texas Legislature. SB4 requires all police departments throughout the state to follow state and federal immigration laws.
"A decision hasn't been made on it [by the House]," she said. "But that's the law that really affects us because that's the law that affects us every day."
Victor Arriaga, deputy consul at the Consulate General of Mexico in Dallas, said the rights of undocumented immigrants must be upheld even if they are in the country illegally.
"Regardless of our migratory status, we all have rights," Arriaga said. "And it's important to know that those rights should be respected by law."
Arriaga recommended special hotlines for detainees seeking legal help.
Lopez reviewed what you can and should do in the case of being questioned by the police, as well as short exercises explaining what to do if a police official knocks at your door in search of individuals targeted by the executive order.
Puente stressed the importance of getting various affairs in order in case of deportation or any other departure of the country. He explained how to leave your assets and your children's guardianship in order.