Director Terrence Malick delivers music-driven love story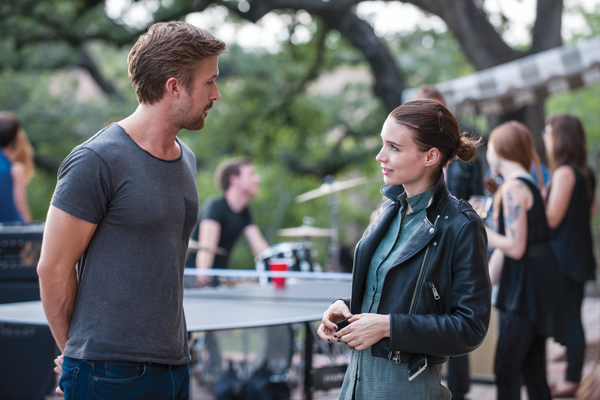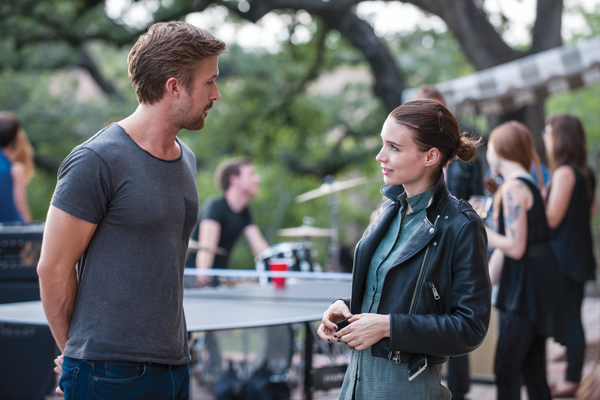 "Song to Song" is a romantic drama set in Austin that follows a love triangle between the main characters and their musical careers. Directed by native Texan Terrence Malick, the film stars Ryan Gosling, Rooney Mara and Michael Fassbender. Natalie Portman, Cate Blanchett and Berenice Marlohe play supporting characters. A few other musical artists and bands make appearances including a brief cameo from Val Kilmer.
The first couple is struggling musical artists BV and Faye, played by Gosling and Mara. BV is an optimistic hunk with a fuzzy heart and outgoing personality. Faye feels lost and unhappy with her life. Cook (Fassbender) is a sleazy, controlling and greedy music producer partying through life.
"Song to Song" is supposed to be about three people trying to understand the difference between the love and lust they share with one another in the magical world of music.
[READ MORE: Hail the sun performance pinnacle of live music]
It starts off with Faye, BV and Cook as the best of friends until Cook takes advantage of the other two financially and mentally. The love triangle becomes a love hexagon due to the number of characters being thrown into the plot, but these new characters don't really stick around long enough to leave as much of an emotional impact as the previous three stars.
The dialogue is well written. All through the film, the actors provide strong performances, narrate their characters' inner thoughts and use strong body language. The film could have easily just been focused on only the three main characters.
The music had plenty of variety, ranging from house music to punk. Throughout the film, different genres match each scene's tone due to how mellow or chaotic the characters are feeling. Concert appearances from bands like the Machine, Iggy Pop and the Red Hot Chili Peppers lend themselves well to the soundtrack.
Each scene is beautifully shot and with various environments throughout the film. Such well-shot scenes include rambunctiously packed concerts, on the streets riding in the characters' car and the subtle sunsets at an oil field.
The film's weaknesses lie in its editing and character development. The plot rushes from one scene to another in the matter of minutes, not giving enough time to properly introduce the majority of the cast, which is unnecessarily large. The three main characters work out their conflicts without a need for the side characters.
"Song to Song" had potential to be a smash hit with its glamorous sights and sounds. But it falls short with rushed editing and a bloated cast.
[READ NEXT: 'Nier: Automata' excedes expectations, predecessors]