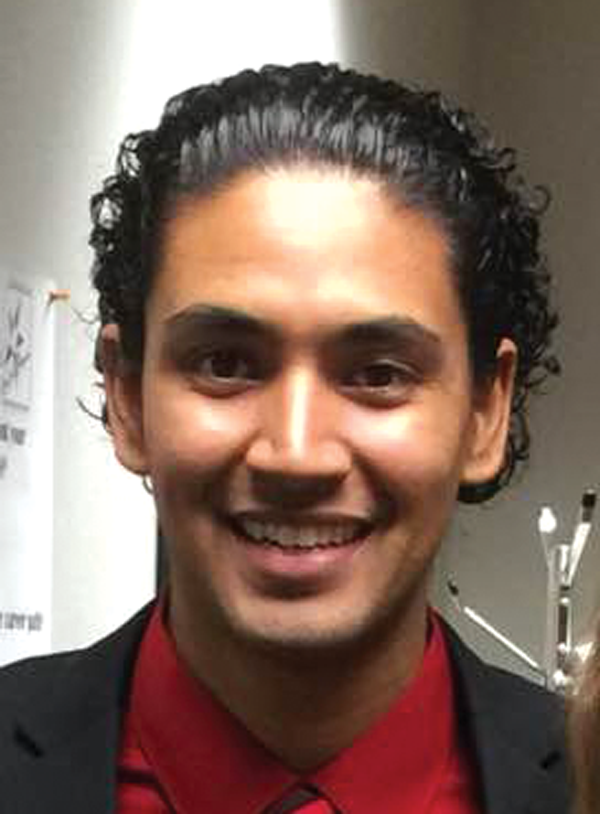 By KILEE TORREZ
Contributor
@TheEtCetera
With his parents in another country, Juan Terrazas and his younger sister were left to fend for themselves at a young age.
Terrazas came to the United States from Mexico with his mother and sister when he was 5.
The family was reunited with his father, who was working in Texas.
Nine years later, his father was arrested and deported.
His mother also returned to Mexico, leaving a 14-year-old Terrazas and his sister, Alma.
[READ MORE: Buck helps students overcome insecurities]
"She asked my younger sister and I if we wanted to go to Mexico with them," he said. "We said no because we heard that Mexico was dirt poor. You won't amount to anything over there, and we have friends and family here."
Terrazas spoke about his experiences at an Oct. 25 event honoring Hispanic Heritage Month.
His story is told in the book "Left in America," which is also the name of a nonprofit organization that supports immigrant children.
The Terrazas siblings lived with a cousin, but Terrazas was soon forced to leave.
"I didn't have a stable home, so every month or two months I would move somewhere else because I felt like my welcoming was becoming overdone," Terrazas said. "I felt depressed and rejected; like I didn't belong anywhere."
Terrazas eventually connected with Youth with a Mission and other church groups which supported him and strengthened his faith.
"My story would be different because I had certain events happen that kind of made my mind change," Terrazas said. "My dad was a great man, but he also had his own troubles, and I was learning from him. I would have been walking in his steps. Since he got deported and my mom left, I basically had to grow up earlier than most people had to."
[READ MORE: Funding hinders Zika fight]
Terrazas joined a church and started making music.
"Since I was young, I grew up listening to hip-hop and rap," he said. "I started realizing that music helped change my paradigm, so I started writing my own lyrics and finding my own instrumentals. I now perform my music for children and youth groups just to get a message out."
Terrazas and his sister, who attended his speech, reunited with their family in Mexico in 2015, 11 years after their separation. They shared a video of the reunion as their parents watched via Facetime from Mexico.
Alma Terrazas said some of the struggles she faced overlapped with her brother's, but she strongly felt the loss of her mother.
"As a girl, you want to have your mom there with you," she said. "I missed out on my teenage years without my mom and all of the stuff that comes with being a girl that you would need your mom for. I would have to rely on my friends' moms."
Terrazas also performed one of his rap songs during his presentation.
"I read the book and he is a huge inspiration," student Juan Carlos said. "He's an immigrant just like I am, and a lot of what he says is relatable to me. Being in touch with yourself and being vulnerable and being able to cry even though I am a man is something I will take away from today."
Terrazas lives near Atlanta with his wife, Amy Mulloy. He blogs at leftinamerica.org and posts his music at reverbnation.com/Juanton.
—Jennifer Rincon and Esmeralda Olguin contributed to this story.
https://eastfieldnews.com/2016/10/04/funding-hinders-zika-fight/