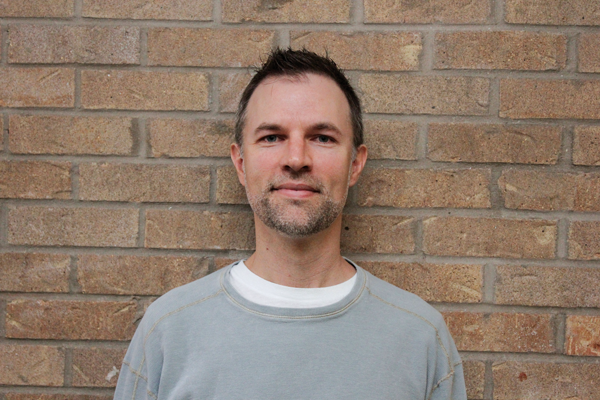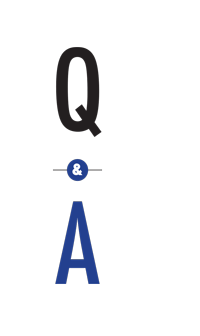 Former Eastfield student Scott Eberwein went into a career in investment banking in New York immediately after his graduation from University of Texas at Dallas. In his book "Cash Your Investment," Eberwein shares secrets on how to get your dream job right out of college. Eberwein talked with Et Cetera news editor James Hartley about his challenges as a student, building a resume and how his book could help students. You can find Eberwein on Twitter, @SAEberwein. "Cash Your Investment" is available on Amazon.
Q. What kind of challenges did you face as a student?
A. I wasn't super academic coming out of high school, so I didn't come charging out of the gate I guess, necessarily. So I guess I had to get in that mode of studying, first and foremost. I think it wasn't until I got here at Eastfield … that I really started to apply myself and getting good grades, and that carried over. I feel like I always had ambition, but I didn't really apply it in the early days of college. But eventually I turned a corner.
Q. When should students start building their resumes?
A. There's really no such thing as too early. For the average student, it's really something to start thinking about, I think, as early as when you're a junior. But I guess then it's a little more about what's your internship going to be. Then once you get that in the bag, you probably need to start that a little early in your senior year. There's no downside to starting too early. Everyone's different. You may have that great internship right before senior year, others not so much. Sooner rather than later.
Q. When did you know what career you wanted to have?
A. I don't know that anyone really can answer that question in college completely definitively. I think for most of us, we really have to get out there and figure out what we want to do. I kind of started with a little bit more general parameters. I had been in Texas my whole life, so I wanted to do something else, move somewhere else, take on a different challenge. Then I think in a nutshell I wanted a quote-unquote good job. You want to get your foot in the door and then ideally if that's not your permanent calling, which for most people it isn't, you can leverage that experience into something else. My brother was actually in New York and I remember thinking, this would be such a dynamic experience, what could I do to get up here? There's a lot of fields, like investment banking, consulting or just kind of general finance. I do talk about this in the book a fair amount. A lot of bigger firms, they're just like factories. They just need students coming out of college to turn in the work, yada yada yada. It's really just a stepping stone. I think I kind of just narrowed it down to where I wanted that first good stepping stone first, and for me that was investment banking in New York.
Q. Can you give us a quick run through of "Cash Your Investment?"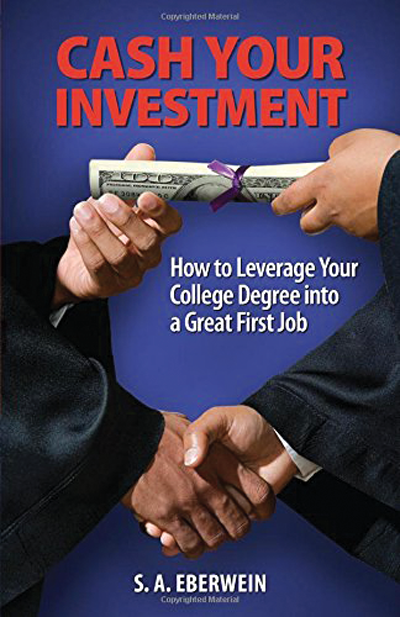 A. The goal of the book was to create that resource that I feel in some respects I didn't have. I did learn by seeing what my older brother did, talking to some of his friends, going on a lot of informational interviews. But prior to then, especially early in college, I didn't have a leg up in getting a good job in college or anything like that. So my intention was to fill the void, and that being said I wanted to keep it as much original content as I could. I didn't want it to be, "Here's how you make a resume, X-Y-Z," or "Here's how you interview, X-Y-Z." I wanted to touch on things that I thought were a little under appreciated or not out there as much. I think if a student reads a book, they're going to be more like, "OK, I need to tackle this, and I need to tackle that."My first chapter is "Master your Mind." I just really talk about the importance of mindset. I have some examples in the book of someone that's a grade-A student, but didn't really get that first job out of college like he should have. He was highly intelligent, a super hard worker, but just didn't really have the game worked out. I think I was in the middle of writing the book when I decided to make that my first chapter because I think that's just so important.
In the second chapter I try to just go into a whole slew of job search strategies. Most of those, just go to your campus career center. If you're at a top-notch school, there's going to be a lot of employers there. But I think what I wanted to do is stress in chapter two, you don't have to be confined to what's available at your campus career center. For me, I was at UTD, wanting to work in investment banking in New York, and none of those firms are really going to interview at that campus. The campus interviews that I did were actually fairly limited because I was looking a little bit further. You need to network. There are a few other ones, thinking outside the box and thinking like, leveraging your internship. But I think a little bit of the point of the exercise is just heightened awareness.