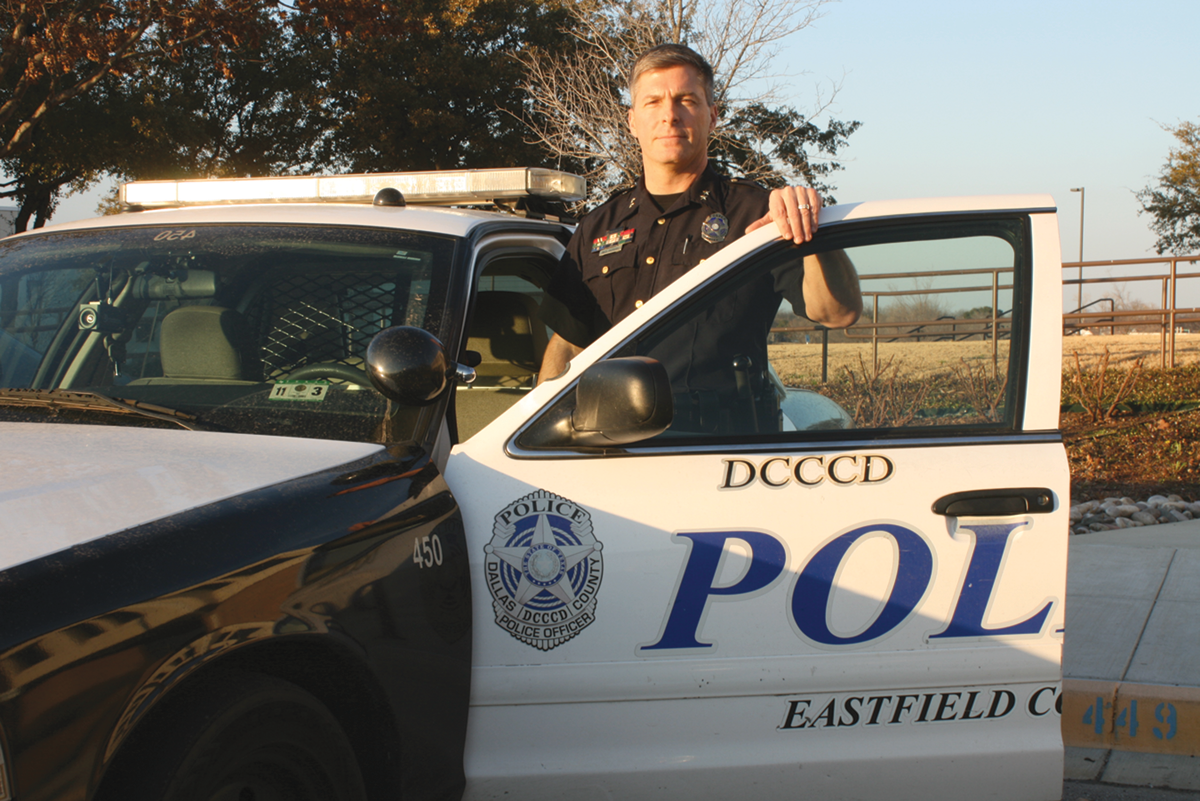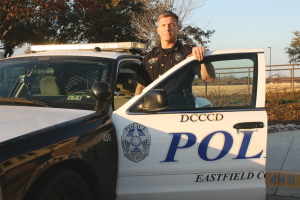 By Anjulie Van Sickle
Michael Horak, who has worked in district police departments for nearly 20 years, has been named the college's police chief following an extensive search. He was sworn in at the beginning of the spring semester after one year as acting chief.
"I had built a great command staff," Horak said. "The year I was acting chief, it was running smoothly, so the transition from acting chief to chief has been really good."
Horak said assisting the student body helps improve the community.
"By protecting outside and protecting inside, [the students] can focus on their educational endeavors," Horak said. "That way, they can be successful and go back out and also help the community."
Last year, the SGA worked with the campus police department on risk-management issues due to students' concerns about campus safety.
"We have a police department that cares and wants to keep us safe," Director of Student Life Judy Schwartz said. "They're dedicated, and we have a police chief that will listen. It's a reciprocal relationship, and I think it's a wonderful thing for campus police and SGA to work together."
SGA president Cristal Aldrete said she has enjoyed working with Horak.
"It's always fun to talk to him, because he says so many things that make you think and feel very proud to come to Eastfield," Aldrete said. "You feel very safe because he's always working with his officers."
Horak said one of his career highlights was helping coordinate security when President Barack Obama spoke atEastfield in fall 2011.
"Not many acting police chiefs have the ability to be the officer in charge with Secret Service when the president of the United States is here," Horak said. "They even sent a letter to Dr. Conway about how all the officers worked as a team and how it was very successful."
During his time in command, Horak has made several changes to improve the department.
"I like to be progressive," he said. "I want to make sure we meet needs of the department."
Before 2010, each of the college's police cars had individual designs, which made it difficult for students to identify them as belonging to campus police. The cars had simple designs, such as "Eastfield College" on the side and nothing else. Now they are all alike.
"Just from the input from the students and faculty, they feel more comfortable when they see the [new cars], because there's no doubt they're police," Horak said.
In the past, the officers' uniforms were also inconsistent. Now they have been changed to identical Class A uniforms.
"When the chief put that structure in, it helped us perform our mission better," Lieutenant Timothy Ellington said. "The officers were clear on their mission, so in that case, the student got the same type of hands-on approach from each officer."
Officers' badges have been updated and also are identical. They are in the shape of stars with five points.
"The officers know it as five points of light," Horak said. "You have accountability, credibility, honor, integrity and pride. Accountability and credibility are what I wanted to establish. I wanted the officers to have those. The honor, integrity and pride come from the criminal justice side."
According to Ellington, faculty and staff have been behind the department throughout all the changes.
"The support from the employees we work with has been outstanding," he said. "They support the department, the mission and the officers."
After 20 years, Horak said he still enjoys his job.
"I like the environment I'm in," he said. "I like what I do and the command staff that I have. It's like a family, but they know when business is business."