Letter to the editor: High school students deserve welcoming campus, empathy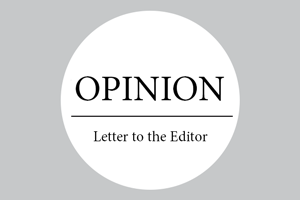 Dear Editor,
The Et Cetera's decision to publish the April 17 column under the headline "Eastfield invaded by teenagers" was irresponsible.
The large population of Early College High School and dual credit students on the EFC campus should not be made to feel unwelcome by the school's lone student publication.
The assumption that such a large body of students deserves a "wake-up slap" or that they are generally disrespectful is at best uninformed and at worst actively disparaging.
Personally, I was deeply offended by the insinuations listed in the article: that Early College High School students are responsible for an uptick in litter in common areas — including "used condoms," that they are somehow responsible for lowered academic standards and that they "pester classmates or co-workers for attention."
All members of the Eastfield College community should promote an open and welcoming environment for all students, not just members of a particular peer group.
I find it shameful to read something that suggests otherwise in the pages of  The Et Cetera.
Sincerely,
Jason W. Moore Librarian