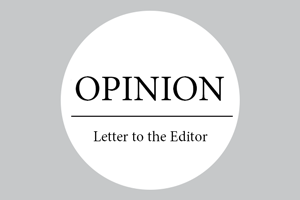 To the Editors:
In the time I have been teaching at Eastfield, I have watched our student newspaper grow and improve. The Et Cetera has done some top-notch work in the past few years, and the awards and accolades it has received are well-deserved.
But I must express great disappointment in the overwhelming lack of coverage for Common Book events. This is sad for me as co-chair of the committee and for the paper because it is missing history in the making.
At our keynote events, we had two eloquent and engaging decedents of Henrietta Lacks speak to two packed houses in the Performance Hall. In our second event, renowned bioethicist Dr. Fred Grinnell twice presented his lecture "HeLa Cells and the Ethics of Human Research." More people attended Dr. Grinnell's lecture than all of last year's Common Book events combined. And the response to both of these presentations has been astounding. Student and faculty from several disciplines are still buzzing.
The paper did present a short piece on the book itself early in the semester. A recent edition included a fine article on the Eastfield Theatre Company's production of "A Doll's House" but failed to mention it was a Common Book event. I see in the recent edition that our next event, "Microscopes with Murray," is on the calendar, but this is fine print, not actual reporting.
The Et Cetera was sent a schedule of our events for the semester by my co-chair, Megan Horlander, so I can think of no reason to exclude them in coverage. The Common Book is a vital program on the Eastfield campus with a rich and interesting history of its own, and this year's book and activities have been enthusiastically received by students and instructors. We are on the cusp of something amazing, and your talented staff is missing it.
Professor Michael Morris
Co-Chair Common Book Committee