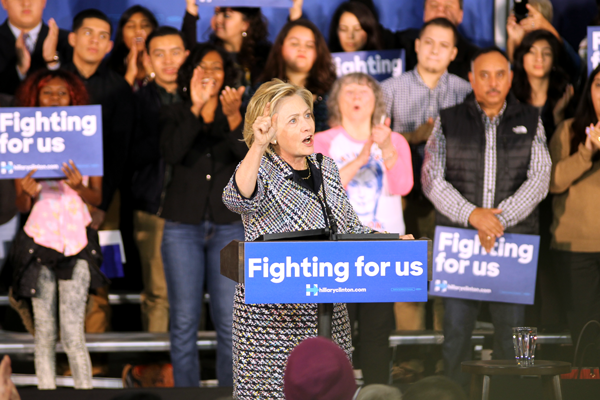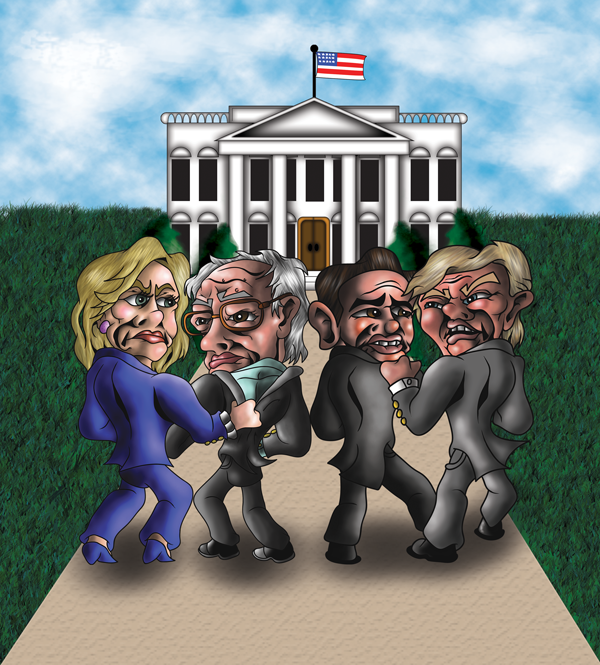 As Super Tuesday approaches, Et Cetera staff reporters put together an easy fact sheet about the most prominent presidential candidates to help you make an educated decision. Learn about your candidates below. Organized alphabetically by last name.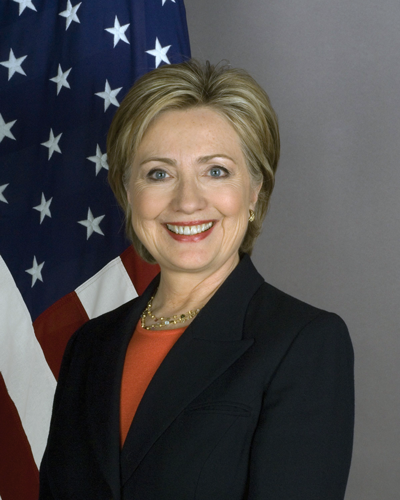 Hillary Clinton (D)
Age: 68
Occupation: Former secretary of state
Birthplace: Chicago, Illinois
Lives in: Chappaqua, New York
Family: Husband, former President Bill Clinton; daughter, Chelsea.
Education: Graduated with honors from Yale Law School; earned bachelor's in political science from Wellesley College, 1969.
Experience: Secretary of State, 2009-2013; U.S. senator from New York, 2001-2009; first lady of the United States, 1993-2001; first lady of Arkansas, 1979-1981, 1983-1992.
Platform: Wants to make community college free and proposes lowering interest rates on student loans. Wants to end sexual assault on college campuses by providing support to survivors, installing preventative measures and reforming the justice system for college transparency and offender prosecution. Her stance on LGBT equality has evolved since the 2008 presidential race and she now declares that "gay rights are human rights." Supports Obamacare and government regulation of pharmaceutical drug prices. Pro-choice.
Campaign highlight: Won the Iowa and Nevada caucuses.
Campaign lowlight: Emails on her personal server — which deal with national security while she served as secretary of state — remain under investigation by the FBI and the State Department.
Fun fact: She won the Grammy award for Best Spoken Word or Non-Musical Album in 1997 for her narration of the audio book "It Takes a Village."
Quote: "I will do everything I can to heal the divides — the divides economically, because there's too much inequality; the racial divides; the continuing discrimination against the LGBT community — so that we work together and, yes, finally, fathers will be able to say to their daughters, 'You, too, can grow up to be president.' "
— Compiled by Andrea Carrizales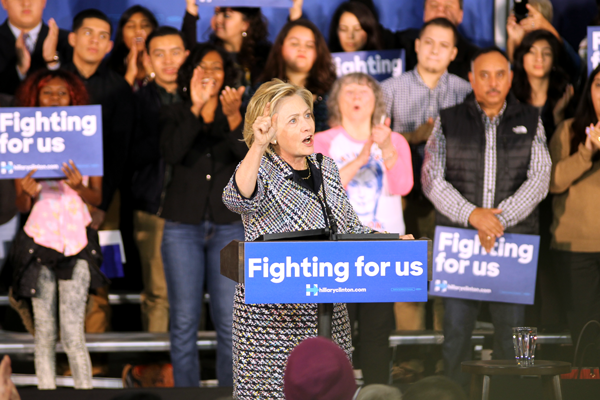 Age: 45
Current Occupation: Junior U.S. Senator from Texas
Birthplace: Calgary, Alberta, Canada
Lives in: Houston
Family: Wife, Heidi; two daughters Caroline and Catherine.
Education: Graduated magna cum laude from Harvard Law School; earned bachelor's in public policy from Princeton University, 1992.
Experience:  U.S. Senator, 2012-present; private practice attorney, 2008-2012; solicitor general of Texas, 2003-2008; adjunct professor of law at University of Texas, 2004-2009; associate deputy U.S. attorney general, 2001; policy planning director at Federal Trade Commission, 2002-2003; domestic policy adviser for former President George W. Bush, 1999-2000; clerk for the chief justice of the United States, 1996.
Platform: According to his website, tedcruz.org, Cruz promises to return power to the states and defend the Second Amendment, secure the border, bolster national security, support the nation of Israel and move the U.S. Embassy in Israel to Jerusalem, defend religious liberty and the First Amendment, defend life starting at conception and pursue lower tax rates for businesses. He opposes same-sex marriage and the Affordable Care Act and wants to eliminate departments like the IRS, the Department of Education, the Department of Energy and the Department of Commerce to lessen the involvement of the government in state's affairs.
Campaign highlight: Cruz registered a landslide victory over Republican frontrunner Donald J. Trump in the Republican Primary in Iowa.
Campaign lowlight: Misinterpreting a statement by Dr. Ben Carson to mean he was dropping out, and volunteers spreading that news as fact before the Iowa caucuses.
Fun fact: Won a national debate championship for Princeton University.
Quote: "It is the time for truth. It is the time for liberty. It is the time to reclaim the Constitution of the United States."
— Compiled by James Hartley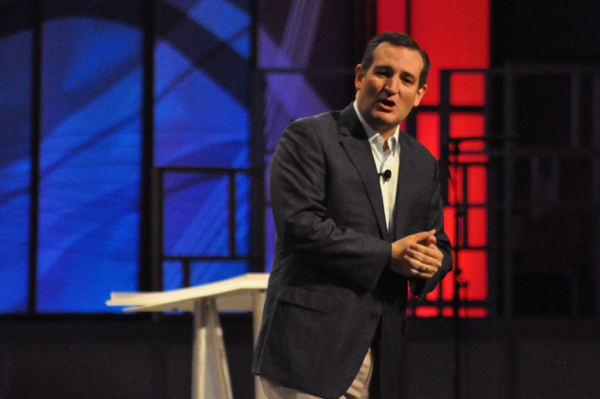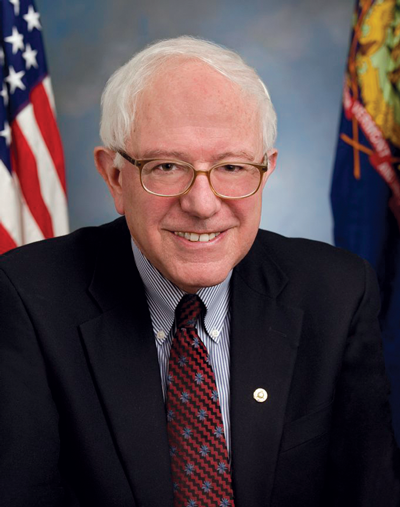 Bernie Sanders (D)
Age: 74
Current occupation: Senator from Vermont
Birthplace: Brooklyn, New York
Lives in: Burlington, Vermont
Family: Wife, Jane; son, Levi; stepdaughters, Heather and Carina; stepson, David.
Education: Earned bachelor's degree in political science from the University of Chicago, 1964; attended Brooklyn College, 1959-60.
Experience: U.S. Senate, 2007-present; U.S. House of Representatives, 1991-2007; mayor of Burlington, Vermont, 1981-1989.
Platform: Wants to increase the minimum wage to $15 an hour by 2020. He also wants to invest $1 trillion in infrastructure. Seeks to make tuition free at public colleges and universities by imposing a tax on Wall Street speculators.
Campaign highlight: Won the New Hampshire primary with 60 percent of the votes.
Campaign lowlight: Sanders' campaign was suspended from accessing Democratic Party voter data in December when a campaign staff member accessed Hilary Clinton's confidential voter information.
Fun fact: Was arrested as a college student at a civil rights demonstration in Chicago.
Quote: "The powers that run this country – corporate America, Wall Street, large campaign donors – are so powerful that no candidate alone can bring about the transformation that working families and the middle class need. What we are saying is that millions of people have to stand up, have to fight back and make it clear that the government of the United States belongs to all of us."
— Compiled by Victor Martinez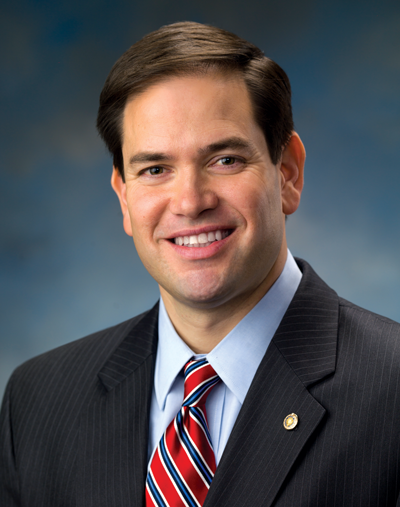 Marco Rubio (R)
Age: 44
Occupation: U.S. senator
Birthplace: Miami, Florida
Lives in: West Miami, Florida
Family: Wife, Jeanette Dousdebes-Rubio; four children Amanda Loren, Daniella, Anthony, and Dominick.
Education: Graduated cum laude from University of Miami School of Law, 1996; earned bachelor's in political science from University of Florida, 1993.
Experience: U.S. senator, 2011-present; speaker of the Florida house of representatives, 2006-2008; member of the Florida house of representatives 2000-2008.
Platform: Wants to secure the border, modernize the military and defend the Second Amendment. Proposes to make the Financial Aid application less complex and establish a repayment plan for college loans based on the individual's salary after college. Opposes same-sex marriage and supports the pro-life movement.
Campaign highlight: Placed 3rd in the Iowa Republican primary.
Campaign lowlight: His "robotic" repetition on the Feb. 6 GOP debate made him the laughingstock of the party.
Fun fact: He attended Tarkio College in Missouri on a football scholarship, but later transferred to the University of Florida.
Quote: "Both of my parents were born into poor families on the island of Cuba. They came to America because it was the only place where people like them could have a chance. My father was a bartender. And the journey from the back of that bar to the [election 2016], to me, that is the essence of the American dream."
— Compiled by Andrea Carrizales
Age: 69
Current Occupation: Entrepreneur and real estate developer
Birthplace: Queens, New York
Lives in: Manhattan, New York
Education: Earned bachelor's in economics from the Wharton School at the University of Pennsylvania, 1968; attended Fordham University.
Platform: Trump's political loyalties have varied over the years. He supports conservative causes, including protecting the Second Amendment right to own guns. He has promised to wage war against Islamic State terror groups and to build a wall on the border to stop illegal immigration. He has also vowed to create jobs and stop the outsourcing of American industrial jobs. He abhors political correctness.
Campaign highlight: Won the New Hampshire and South Carolina primaries, and the Nevada caucus.
Campaign lowlight: Starting a feud with Fox News' Megyn Kelly over her questions about his treatment of women.
Quote: "We have to have a wall. We have to have a border. And in that wall we're going to have a big fat door where people can come into the country, but they have to come in legally."
— Compiled by Gabriel Flores