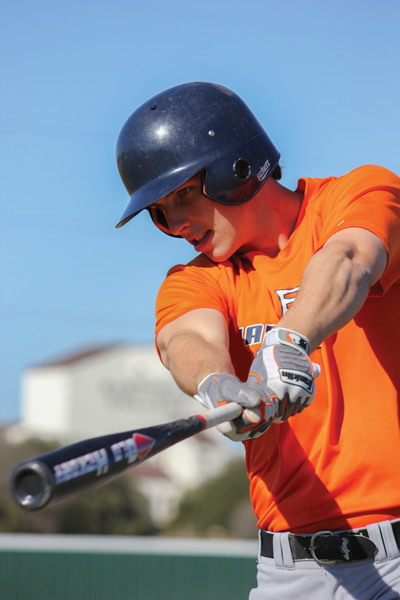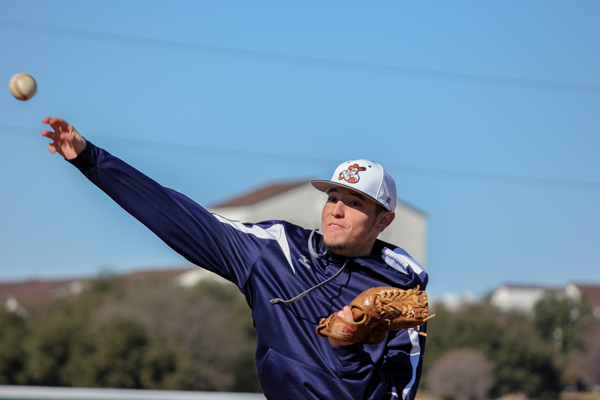 By Gabriel Flores
The No. 4-ranked Eastfield Harvesters come into this baseball season with the same expectations the program has had for the past 15 years under coach Michael Martin – to win and win big.
During that time, the Harvesters won eight Metro Athletic Conference championships, including five straight, and five NJCAA Region V championships. In 2006 and 2011 Eastfield was crowned national champions.
Eastfield finished last season with a 36-13 record. However, a 12-6 loss to eventual national champion Tyler Junior College in the District C tournament ended the Harvesters' hopes of winning a third national title. District C members Eastfield, Richland and Tyler have combined to win nine of the last 15 national championships.
"We could have used more depth in our pitching staff," Martin said of the 2015 squad. "We've added some guys that we think can help our pitching staff, and some guys have matured and gotten better from last year. We're excited to give those guys a chance to prove themselves."
The Harvesters will be led offensively by infielder Casey Maack, who earned NJCAA first-team All-American honors last year after batting 441 and leading the nation with 12 home runs. Third baseman Connor Scruggs, whom Martin described as "hard-nosed" and the "quiet leader" of the team, also returns for his second season.
The team's offensive approach will be balanced. Maack's presence in the middle of the lineup will provide a constant power threat, but the team will also rely on its ability to manufacture runs.
Ultimately, Eastfield's success will be predicated on pitching and defense.
Blake Barr, who led the nation in strikeouts last season as a freshman, will anchor the rotation.
"He's going to be a guy that we throw out there on Friday and expect to win us the first game of every series," Martin said.
Evan Rodgers, who pitched 30 innings primarily in relief last season and boasted a 1.80 ERA, is expected to step into the starting rotation. Brandon Saddler, who won three games for the Harvesters last season, will be used as a starter and a reliever.
Freshman Sam Butler from Cedar Hill High School and Mason Jordan from Horn High School are among the top newcomers joining the pitching staff. Maack said he has been impressed with Butler's approach on the mound.
"He's not afraid to attack you," Maack said. "He has a lot of confidence as a freshman."
Martin said Jordan throws in the mid 80s and is developing a changeup that "could win us a lot of games."
"What you hope for as a coach is that we're consistent on the mound," Martin added. "If we go out and give consistent effort, our offense and defense will play well enough to win us some games."
Freshman catcher Will Crooker will fill a hole left by Daniel McConn, who started 36 games in 2015. Martin said Crooker's defensive agility will help protect the pitchers from their mistakes and his strong arm will help keep baserunners at bay.
The team spent most of the fall playing non-conference games against larger colleges. That allowed Martin to get a good look at the newcomers.
"Some of those young kids gained experience from going through a fall season and competing at the college level," he said. "It's a different game. They have to raise their level of play to match what they're seeing on this level."
Eastfield's championship aspirations aren't the only thing that's driving the team. At season's end Barr will be playing baseball for Angelo State while Maack will suit up for Southern Mississippi.
"I promised one more year here," Maack said. "I'm still an Eastfield Harvester so I'm going to do everything I can to help this team win. I'll be here working my butt off to play for these guys. They deserve the best out of me."