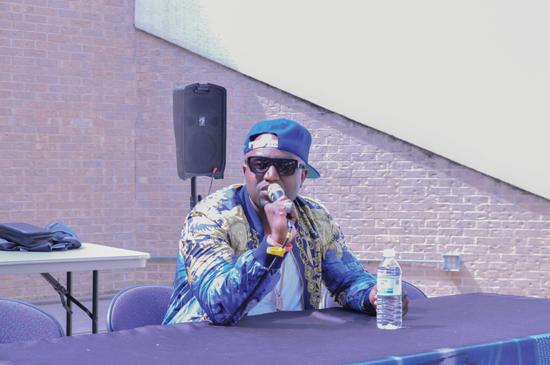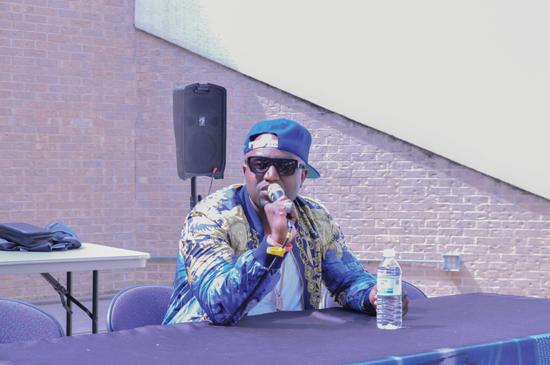 By James Hartley
Rapper and songwriter Richard Preston Butler Jr., better known under his stage name Rico Love, released his first studio album "I Sin" last year after writing and producing songs for the likes of Beyonce, Usher, and many other celebrity artists.
Love talked to Eastfield students about the importance of education, discernment in friendships and self-expression at a Q&A on April 6.
Love told students about the importance of expressing one's self without allowing culture to limit their choices.
"We live in a day and age where people want to box you in," he said. "In the beginning it is very important for us to try everything, because you never know where you're going to be strong."
Love isn't one to dole out advice without the experience to back it up. At 32, Love has written for more than five artists and crossed genre lines.
"Everything works different for everybody," Love said about exploring your options and talents. "Study everything and be a student."
Love started with writing songs. His first was Usher's "Throwback," a track off the 2004 triple Grammy Award-winning album"Confessions."
Love, who attended Florida A&M University, defies a stereotype associated with rap by promoting the importance of education in anyone's life, no matter his or her plans for the future.
Speech professor Courtney Brazile said Love asked to speak to students about education rather than performing a to promote himself.
"One of the things that stood out for me is that he told students that everything that he does in life, he doesn't do it halfway," Brazile said. "He gives 100 percent and that even when he was in college, he didn't make anything less than an A."
Arts major JaQuan Telfor said he appreciated Love's advice.
"It was an amazing experience speaking to someone who has made it in a career that's extremely hard to get into," he said.
Love advised students to pursue higher education no matter their career goals.
"If you don't work your body, it dies," he said. "Your brain and your energy need to grow and develop. … I think it's the same way with music. We need to challenge musicians and artists to think outside the box."