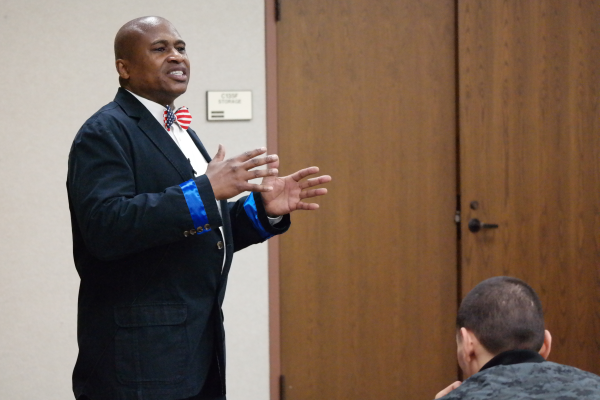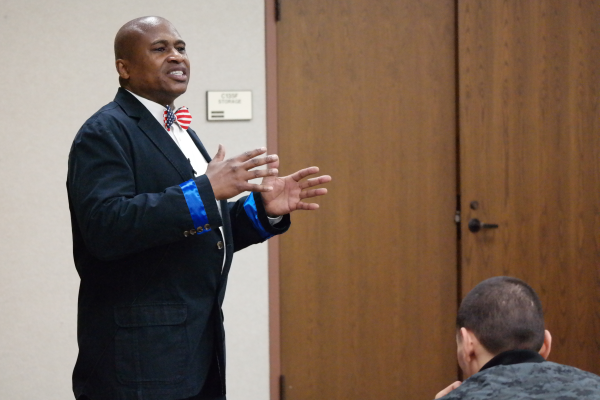 By Anahi Perez
The Supreme Court case of Brown vs. Board of Education had a huge impact on the African American family, political science professor Stacey Jurhree said during a Black History Month lecture on Feb. 5.
Frustrated with a separate, but unequal school system, Oliver Brown of Topeka, Kan., and a group of parents wanted to enroll their children in what were considered "white schools," but their children had to go out of town to school. In 1951, they joined the National Association for the Advancement of Colored People and took their case all the way to the Supreme Court.
Brown won the case in 1954, ending segregation in some schools. Others took longer to integrate, however.
At that time, America was a nation where segregation separated white people from those of color.  Jurhree said the decision to end segregation introduced welfare, which allowed women to receive government assistance. However, it required the absence of the father for the mother to qualify.
"In 1964, 70 percent of African-American kids who were from the city were born from a mother and a father who were married in the household," Jurhree said. "Today, we have 74 percent of African-American kids in the city who are born without a father present."
Jurhree stressed the importance and success a child has when both parents are present during childhood.
Political science professor Dr. Glynn Newman said Jurhree not only described the anatomy of the case, but also a modern-day understanding of a historical event.
"[Jurhree] stressed that ever since integration, it has somewhat dispersed the father from the home," Newman said. "In a segregated society, the father stayed close to the community because that was the only community he knew."
Sophomore Lyme Baez said the lecture helped her and her fellow classmates understand more about the issue of welfare.
"It really helped me and other students understand what really is going on," Baez said. "Welfare has a big impact on single mothers, and not just in African Americans, but in every race."