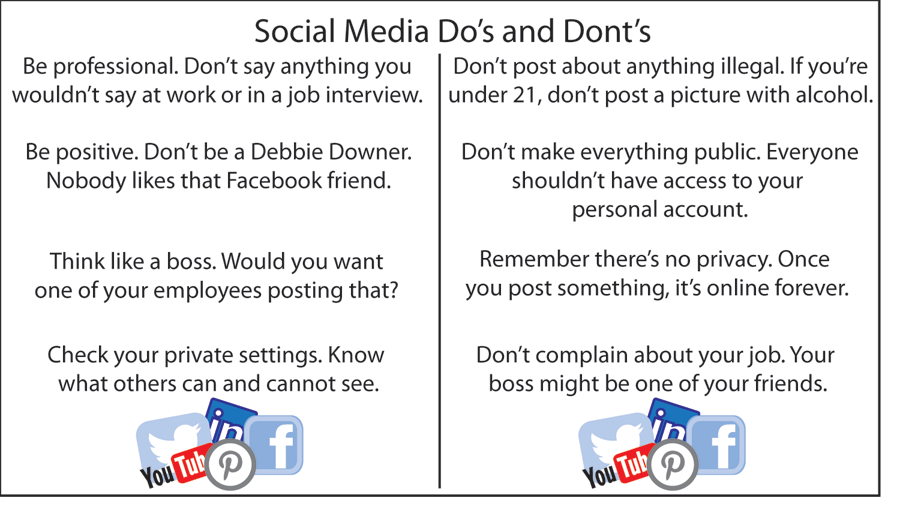 By Kevin CushingberryJr.
A woman pulls out her camera and takes a photo of her dinner. She uploads the photo to Instagram, follows the restaurant on Twitter and likes it on Facebook, all in a matter of minutes.
Those are just a few of the social media sites DCCCD Senior Web Editor Joanna Jordan spoke about during her presentation "Social Media Marketing: Yourself + Your Business" on Feb. 28. Others were Foursquare, YouTube, LinkedIn and Pinterest.
"Social media has made people equal with the brands," she said. "For example, people on Facebook can ask questions to a brand now, something they couldn't do in the past."
She said businesses are also establishing a voice on social media sites.
"When you see a post by Old Spice on Twitter, you think of the man from their commercials with that masculine voice saying 'Look at me. Now look at your man. Now back at me.' He's their voice right now," Jordan said.
Jordan then addressed the dark side of social media, telling the story of Georgia High school English teacher Ashley Payne, who was fired after posting pictures on Facebook showing her holding alcoholic beverages.
"I'm not saying this is right, that it should have happened, but it did," Jordan said. "So you have to be careful with what kind of things that you're going to post."
Business professor Emilio Lopez said it's important for students to learn what not to do on social media so they don't waste a job opportunity.
"They should know this stuff because the risk is their jobs," Lopez said. "In today's economic times, it's too hard to get a job, and to lose one because of a bad picture that's uploaded or a bad comment doesn't make any sense."
Jordan also talked about ways to find jobs that people might not know about, such as groups and networks on LinkedIn. She said networks consist of family, friends, former employers and anyone who can assist in finding job opportunities.
"On LinkedIn, a job search is much narrower," Jordan said. "They're good jobs that people are paying to advertise."
She added that searching for hashtags on Twitter, such as #jobs and #careers, as well as following job accounts can produce job leads.
"A Twitter account is a really good thing to have, especially when you're looking for a job," Jordan said. "They're not going to pay to advertise these on Monster; these types of jobs are only being advertised on Twitter."
Business major Edward Tapia said students heed Jordan's advice on social media do's and dont's. If they don't, he said it may come back to haunt them.
"It's important for students to gain social media skills because you might have somebody who portrays themselves as someone who's professional, of integrity and good character to an employer, but then you go on a social media site and it's the complete opposite," he said. "What you're telling them no longer has any value."