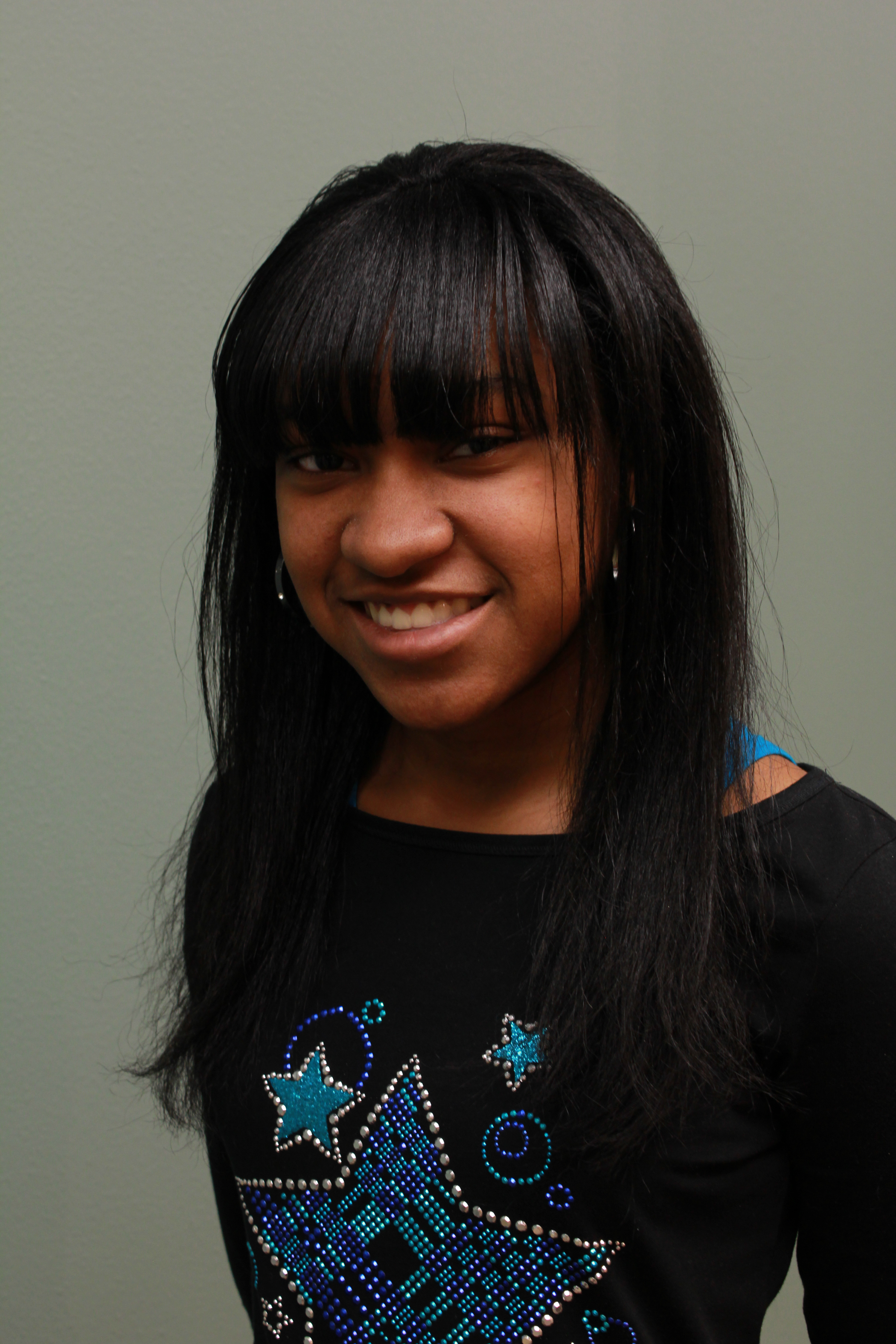 By Ginny Morris
Timylle Adams has loved acting for as long as she can remember. She made her stage debut at the age of 2 when she recited Psalm 23 in front of her local church congregation.
Since then, there has been no stopping her.
Her passion for performing has allowed her to enjoy many experiences, from acting on the "Barney & Friends" show to forming her own band. Anyone would be proud of such accomplishments, yet the first-semester dual-credit student is only 15 years old.
After getting her first agent at age 3, Timylle modeled for print ads until she was 5. At the age of 9, she worked for four months as an extra on "Barney & Friends."
A deciding moment came when Timylle's mother, Cathy Adams, took her to see her first play.
"When she turned 7, I wanted to make sure it was still something she was interested in, so I took her to her first Broadway production," Cathy said. "She just fell in love."
At that moment, acting became Timyelle's dream.
One of her favorite memories is her recent performance in "The Secret Life of Girls" with the Dallas Children's Theater because of the lasting friendships she made.
"There were 12 of us cast in it, and they all do what I do, so we really connected," Timylle said. "We're still best friends."
Some of Timylle's other favorite activities include playing piano and singing. During a lull between acting jobs, when she was 12, her mother encouraged her to focus on music.
With her younger brothers Uryon and Elyjah, Timylle began performing more vocal and piano pieces. Their musical efforts eventually culminated in the three siblings forming their own band called Generation.
School has also been an important focus for Timylle. She and her brothers have excelled in their academic pursuits. Being homeschooled has enabled Timylle to take advantage of acting opportunities while still keeping up with her studies.
When Timylle began reading at age 3, her mother advanced her through subjects quickly so she was doing work above her level, even though she sat out for a year.
As she got more involved in acting, homeschooling allowed her to be more flexible with her schedule. When she started high school, her schedule became more hectic again.
"Now that I'm older, it's harder because sometimes we can do school for nine hours straight and still not be done," she said. "Then we squeeze piano, acting and the band, so it's kind of hard. You just have to have time management, I guess."
Now that she's enrolled at Eastfield, Timylle is enthusiastic about pursuing her dreams while discovering what life has in store for her.
"I don't know if I'm going to go for acting or piano," she said. "It's kind of hard to pick."
Timylle is well prepared for college, according to her speech professor, Courtney Brazile.
"Timylle is a good student to have in class," Brazile said. "She comes to every class. In her speeches, when she presents, she has strong volume."
Having already acted in a dozen plays, Timylle hopes to add film acting to her resume some day.  Timylle also plans to act in the college's upcoming plays.
Brazile said he enjoys meeting students like Timylle with unique backgrounds and abilities.
"As an instructor, I never know who's going to walk through that door," Brazile said. "So it's very interesting and amazing to be able to hear the various student success stories and the various things that they are a part of in their everyday lives."