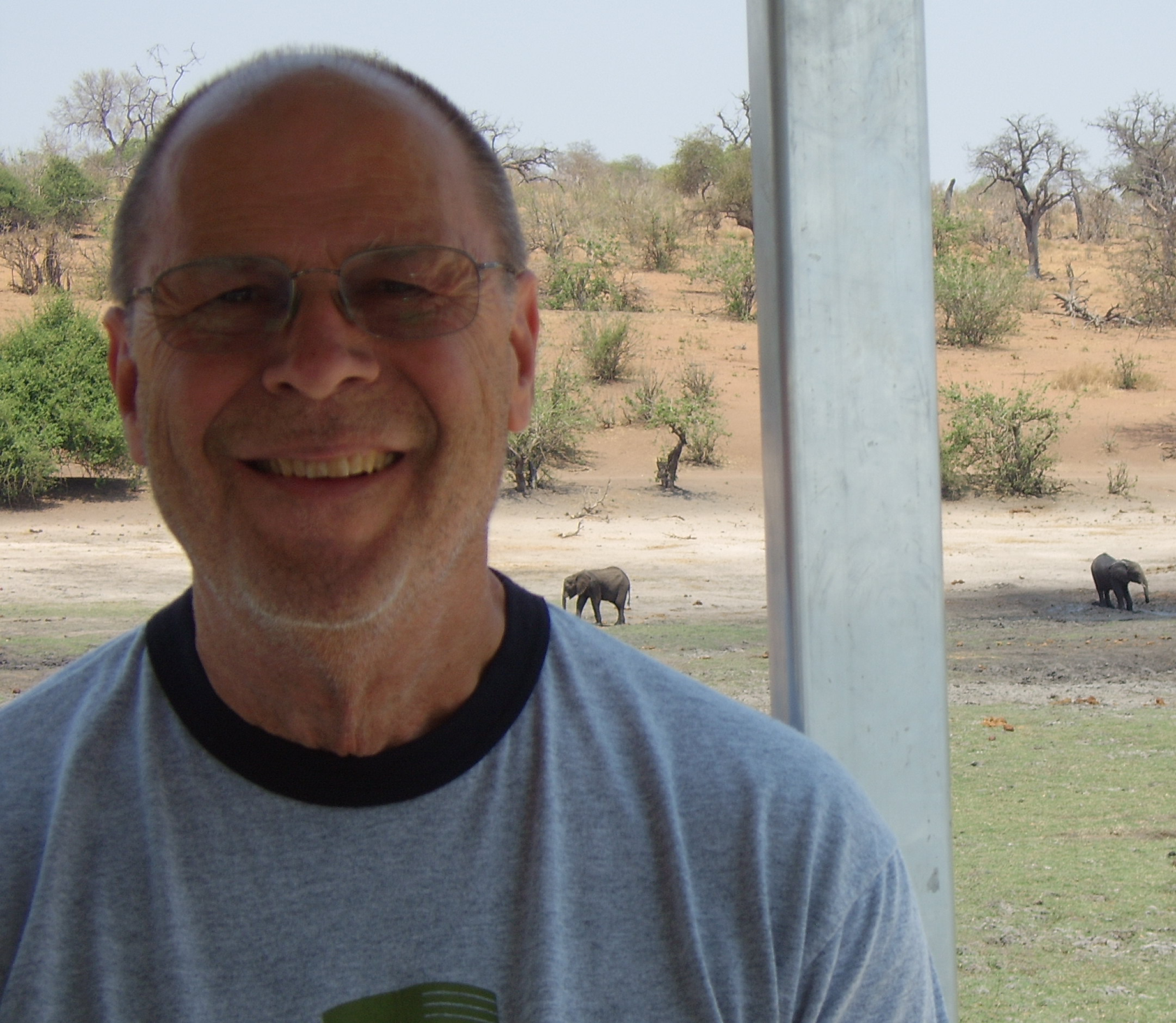 By Justin David Tate
Inside a Zimbabwe church that hasn't seen the swing of a hammer in decades, a 69-year-old man wobbled while standing on a scaffold working on a dilapidated ceiling.
After nearly succumbing to gravity, English professor Glenn Clayton came to a realization.
"At my age, I can't work on a scaffold anymore," Clayton said. "I lose my balance too easily. Some of the younger guys had to take care of it."
Though he didn't get back on a scaffold, Clayton did repair chairs, windows and doors in the church and orphanage.
His church, Scofield Memorial Church in Dallas, needed his help on the mission trip, so he dusted off his passport and geared up to go.
Clayton had never been to Africa, but he quickly raised the money for his trip through anonymous donations made by fellow instructors as well as church members.
Megan Lackley, a fellow church member, was proud to see Clayton and the rest of the deacons helping out a church in need.
"You don't get that [deacon] position if you haven't shown faithfulness and spiritual maturity," Lackley said. "They're looked up to as leaders in the church."
When Clayton arrived, the city of Bulawayo had an 80 percent unemployment rate. Of its 1.5 million inhabitants, most are lucky if they can find a job that pays $6,000 a year.
For Clayton and the other volunteers, this resulted in a difficult search for tools. Most stores only sold a collection of random parts.
"I bought hinges in one store, but he didn't have screws, so I had to get screws somewhere else," Clayton said. "We spent almost half a day trying to gather up some tools that we thought we needed, but never got them."
The volunteers quickly ran down the batteries on their power tools, forcing them to work the hard way, using hand tools.
Scofield's assistant pastor, Jim Cassidy, who made the trip with Clayton, said the lack of power tools tested Clayton's skill as a carpenter. The task proved daunting, but fortunately, he had help. The pastor from Zimbabwe sent some of his church's best deacons to help out, including one who introduced himself as God Knows.
Clayton said that when the man introduced himself, he had to ask him to write his name on his hand before he realized what his name was.
Clayton and God Knows got along very well. Clayton said he admired the man's compassion and willingness to take in the homeless.
"He lives in a house that may be 900 square feet, maybe, with no electricity, with no running water," Clayton said. "He has two children, and at any time, he has as many as four to six other guys living there that he takes in and helps out. And he doesn't have a full-time job."
During their downtime, Clayton and the other volunteers fellowshiped with God Knows and his congregation. Clayton had his first experience with what's referred to as a bush church.
The church service was held against a brick wall outside. Eventually, a generator was set up to play what Clayton called a "Jesus film." Once it began playing, people came from a long way to watch, both on foot and by bicycle.
"Decent production, but I didn't understand a word of it," he said. "If you're [familiar with the scripture], you can kind of piece who's who."
Clayton came home from Zimbabwe after five days of working to repair the church ceiling and the orphanage facility. He said he'd be willing to return again if asked.
He may join the Texas Baptist Men, a Christian organization that helps in times of disaster such as a post-Hurricane Katrina New Orleans or a post-Hurricane Sandy New Jersey and New York.
"The beauty of Christianity is it goes across all tribes, all races," Cassidy said. "The average Christian on Earth today is a 20-year-old Asian woman. We don't know what a Christian looks like, and that's wonderful."
Clayton said he enjoyed his time with the people of Zimbabwe. He found the lack of electrical tools to resemble his own farmland upbringing in the small West Texas town of Deport, even though he was thousands of miles away.
"I'm thinking, 'This is West Texas,'" Clayton said. "Except for a baboon running across the road or an elephant over in the distance, it looked like West Texas. The brushy grove, the dry land, the kind of red-looking dirt, it's like going back in time about 50 years."