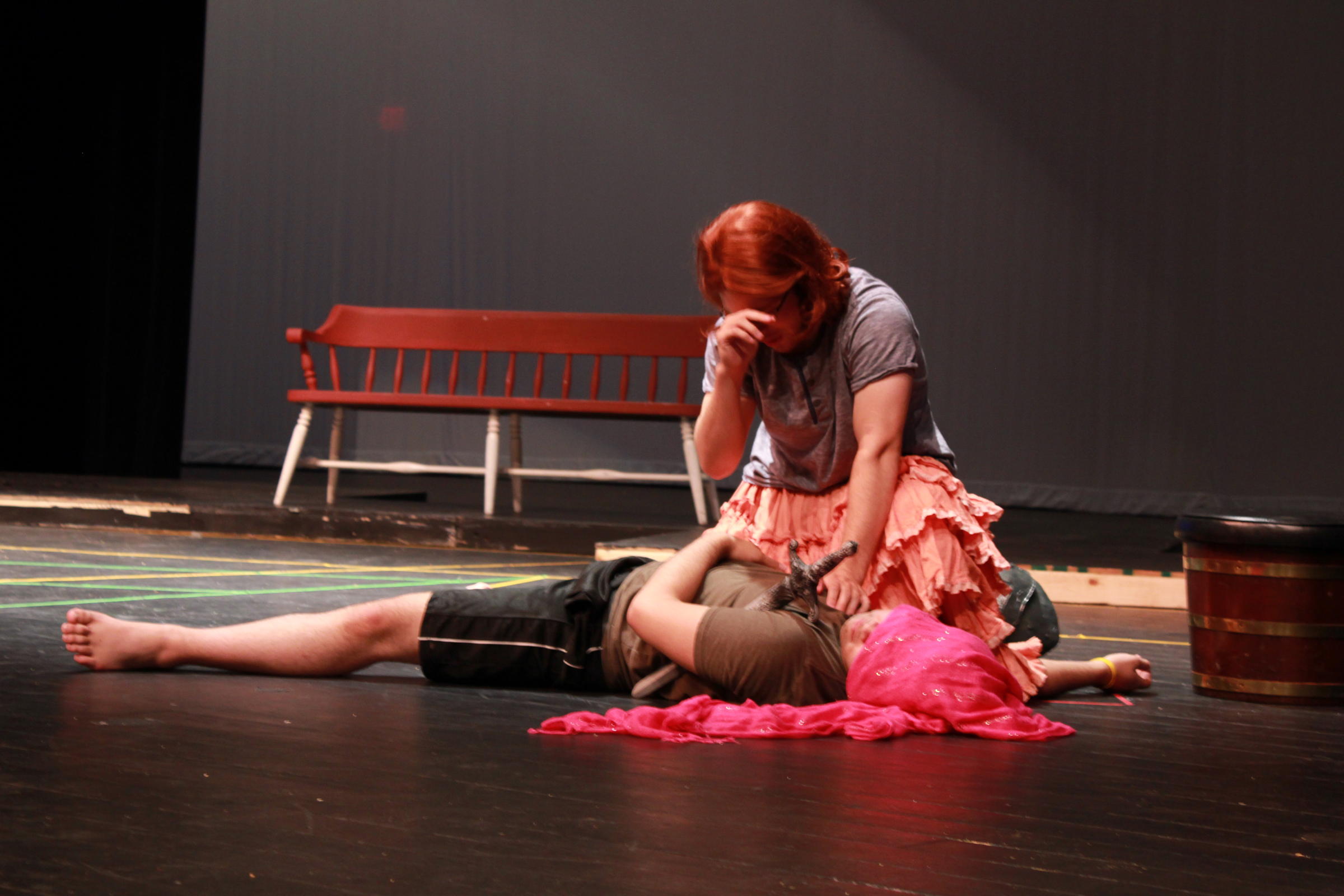 By Sergio Léon
To be or not to be?
That is not the question the Drama Department is asking itself this semester. It's asking how to be even bigger.
With enrollment steadily increasing each semester, the Drama Department is constantly recruiting students and turning them into actors.
"My goal is to be able to offer a full schedule of acting and theater classes full [of students]," said Dusty Reasons, head of the Drama Department. "[We] want to offer three or four classes a day and adult acting classes at night."
Recruiting students for theater classes and productions is a year-round endeavor.
The department reaches out into middle schools and high schools with acting workshops.
"I want all of the high school [students] in the area to know that they may not be able to go to a four-year university right away, but they can come with us to grow and learn," Reasons said.
Technical Theater Coordinator Lori Honeycutt said the goal is for students to be able to tap into all of their creative talents.
"This year students will also be writing and directing their own plays," she said.
For those with only the desire to act, there are at least three shows produced each year, giving students plenty of opportunities to perform.
The show chosen to kick off this semester is Shakespeare's "A Midsummer Night's Dream," directed by Honeycutt, which opens Oct. 18.
It is not a traditional adaptation of Shakespeare's bruised love story, however.
This adaptation strays from the usual lighthearted comedic feel so many have given the production. Honeycutt promises instead to deliver a much more visceral and risqué show, one that makes the audience "cringe."
There will also be a change in setting, which Honeycutt has described as a "post-post apocalyptic, 50 years after the world ended and we are rebuilding things after some terrible, terrible thing happened."
Honeycutt said a Shakespearean play was selected because she wanted "to give the best education [to her students] before they enter a four-year university, which means doing all types of shows, including, classical."
"I don't want students grounded in post-modern plays," she said.
Shakespeare's unique style of writing and language has not been the only challenge for the actors.
The physicality in this show is strenuous, with many of the actors "going home with bruises," Honeycutt said.
While rehearsing for outside courtyard performances, actress Stephanie Carroll said her character Puck "runs around a lot, literally climbing over walls and into trees," requiring her to wear yoga pants.
The upside to having a large student body that's actively involved in the program is the ability to put on productions with a multicultural cast.
"[Doing] 'Hairspray' in the spring for a musical needs a large, multicultural cast," Reasons said. "I just have to have the students audition for it."
Reasons believes even taking a single theater course can help students develop skills that will be useful far beyond the stage and classroom.
"The best thing about theater people is that they are generally good at communicating, they can speak really well, they can improvise, and they can think on their feet," she said. "These are skills that you can use on any job."